The Garden Warrior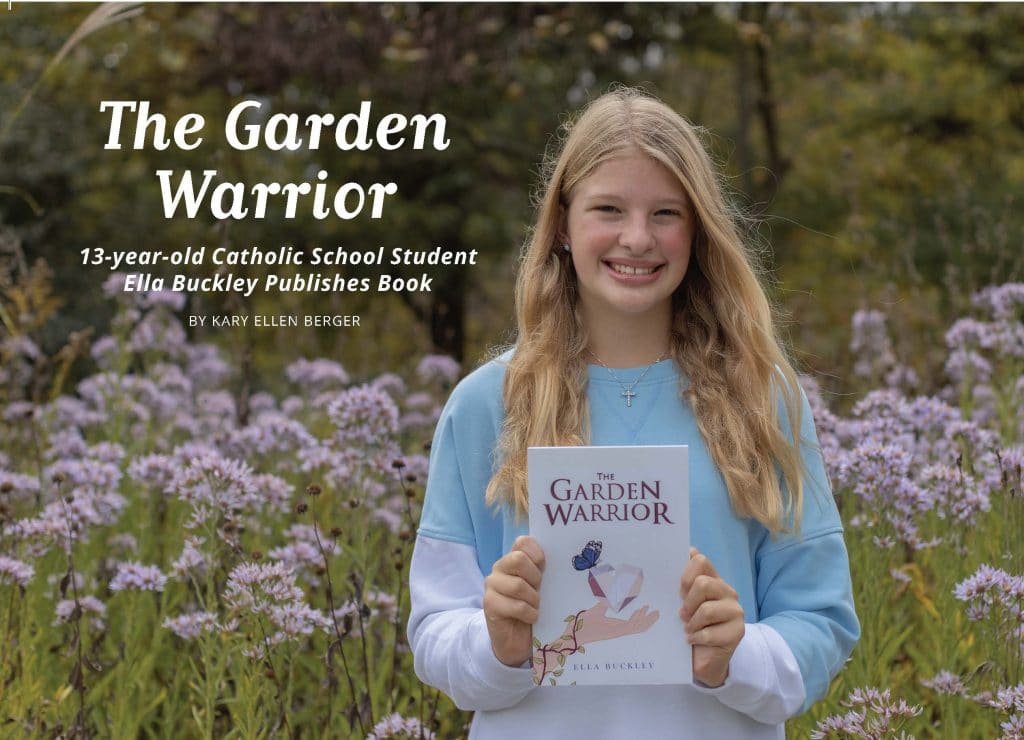 Most 13-year-olds stay busy with schoolwork, after school activities and social life. Ella Buckley, who attends St. James School in White Oak, is doing all of those successfully and has another achievement she can add to her growing list of accomplishments: becoming a published author.
Buckley said she's loved writing for as long as she can remember. In Spring 2020, when students were sent home for virtual learning, one of her teachers assigned students a "passion project." Ella picked up a journal and said she began writing in it for fun.
"My passion project turned into something more," Buckley said. "I shared it with my classmates and they supported me fully. Then, I shared it with a few family members and my close friends. Soon, everyone was in love with it. I knew that there had to be some way I could spread that love to everyone."
Buckley said that with support from her parents, they self- published the book. The Garden Warrior is available on Amazon and, with every purchase, Ella has made a point to give back. Already, she has given back to organizations such as the Book Bus, Joe Bertram Foundation and the St. James Athletic Club.
"Ella understands that she has been blessed and has a responsibility to give back," her parents, Matt and Audra, said. "Donating a portion of her sales to a variety of organizations will become a theme."
Without God, Buckley said, this accomplishment would not have been possible. "God has given me many opportunities every day, and I pray that everyone will be given the same chances," she said. "Not only is God present in my life and through what I do, but He is within each one of us. All of us just need to look deep in our hearts to find Him."'
Her parents added, "We believe Ella spreads God's love through her writing. This is one of her gifts she shares with others in hope of bringing them joy."
Ella continues to spread God's glory through volunteering and involvement in other various activities. She is a lector at St. James the Greater, member of the St. James School Leadership Council Board and player on the U14 White national volleyball team with Tri-State Elite.
With one book under her belt, Buckley doesn't plan to stop writing anytime soon. She has another book, Landing Among the Stars, in the works for publication in 2022.
Buckley hopes others understand that just because she's a published author, it doesn't make her different from her peers.
"I am a typical girl who loves to write stories, play volleyball, hang out with friends, eat ice cream, watch movies, and be with family – my mom, my dad, my younger brother, Connor, and my super fluffy dog," she said.
Her parents agreed, "Our hopes for our children are no different from anyone else. We hope for our children to do what they love, live a faith-based life, be productive members of society, be independent, be humble and be happy with the path they choose and with themselves."
The Garden Warrior is available on Amazon in both Kindle and print editions.
This article appeared in the December 2021 edition of The Catholic Telegraph Magazine. For your complimentary subscription, click here.