Throwback Thursday: Consider receiving the print edition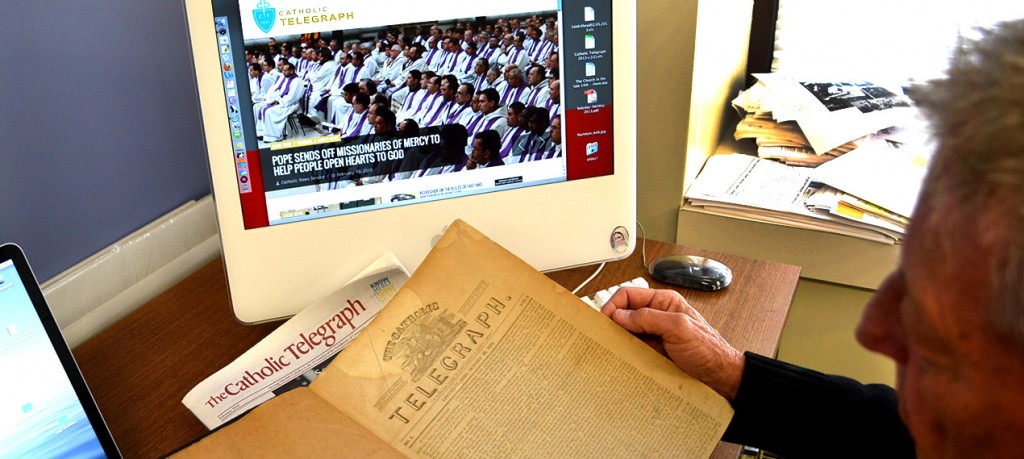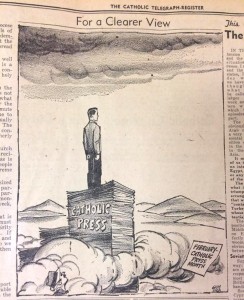 February is Catholic Press Month, and as the primary Catholic media outlet in the region, The Catholic Telegraph has long served the Archdiocese of Cincinnati.
Subscribe to our print edition at no cost HERE.
For today's Throwback Thursday, we're looking inward. Our history, as you can see from our website logo, goes back to 1831 when Bishop Edward Fenwick founded us to spread and defend the Catholic faith in his vast diocese. Our original coverage area ranged from Kentucky to northern Michigan. Today, we cover the 19 counties of the archdiocese in southwestern Ohio.
This Catholic Press Month we're asking those of our online readers who do not receive the printed monthly edition of The Catholic Telegraph to consider becoming a subscriber. Subscribing is free to individual readers within the archdiocese as parishes pick up the cost.
Some of the features and commentary items that appear in our monthly print edition end up on this website, but many do not. The only way to get access to those stories is to become a subscriber today at no personal cost. Subscribe HERE.
Consumption of Catholic media helps not only to catechize and educate oneself, but to bring Christ into the news and facilitate an encounter with Him. Pope Francis said as much when speaking to members of the Vatican television station in 2013.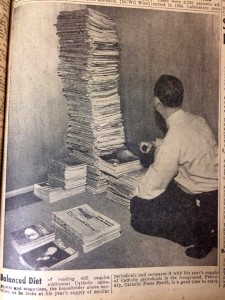 "It is important to remember that the church is present in the world of communications, in all its forms, most of all to lead people to an encounter with the Lord Jesus," Pope Francis said. "Only an encounter with Jesus can transform human hearts and human history."
At our founding, The Catholic Telegraph was primarily an apologetics tool. We became a traditional news publication over time. These days we continue to report the news of the day via this website, while our print publication often focuses on feature stories about the faithful, commentaries, and the good work being done here in the name of Jesus Christ and his Church.
The Catholic Telegraph, and the Catholic press throughout the United States and the world, serve as a direct line from the church's leaders to its people. The best way to support Catholic media is to use it. Thanks for continuing to read this website and we invite you to consider becoming a subscriber.
Encounter the Catholic Press in the form of your local archdiocesan newspaper, The Catholic Telegraph.  Subscribe HERE.
Welcome to The Catholic Telegraph's edition of Throwback Thursday. Throwback Thursday is a weekly online feature wherein users of social media share an old photo or anecdote about times gone by. We use Throwback Thursday to highlight the history of the Archdiocese of Cincinnati, and our publication.
Recent Throwback Thursdays
New computers, same mission
Remembering the Challenger
Fighting Roe vs. Wade in Year One
Li'l Sisters Keep Kids in Line
Catholic School Grad Griffey Jr. makes Hall of Fame