Throwback Thursday: Fortnight for Freedom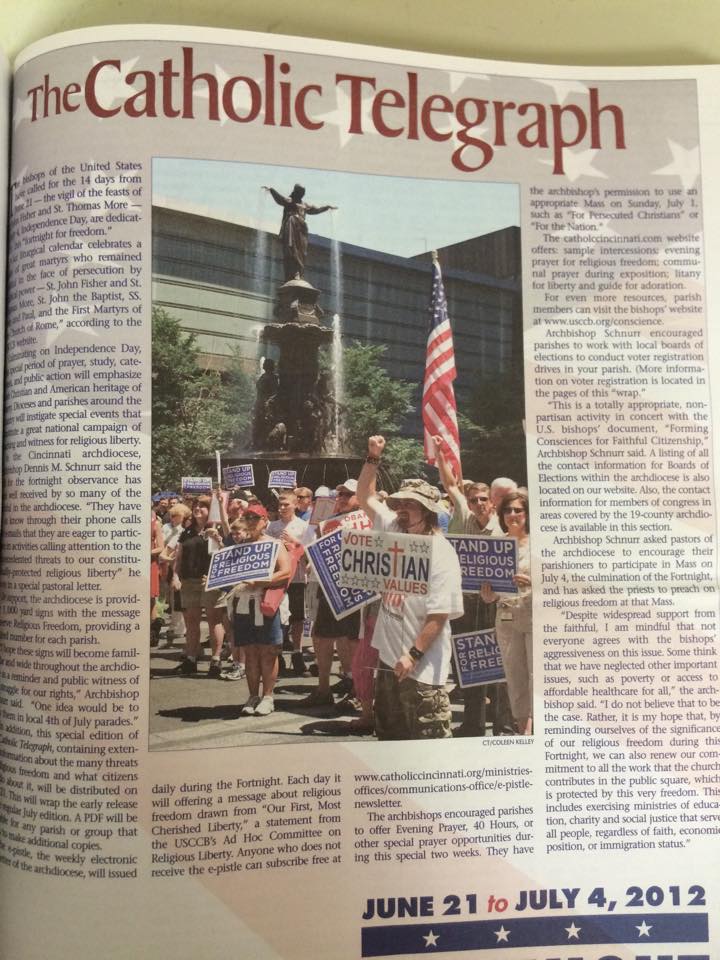 Staff Report
The Fortnight for Freedom is underway. It began June 21 and runs through July 4. The now annual occurrence urges Catholics and others to pray, fast and work towards an environment that fosters religious freedom. This year marks the fourth anniversary of the  Fortnight for Freedom.
For today's Throwback Thursday, here's a look at the cover of the July 2012 edition of The Catholic Telegraph. A star-spangled backdrop framed the cover story that introduced local Catholics to the United States Conference of Catholic Bishop's plan to preserve religious freedom.
The Catholic Telegraph stands with Archbishop Dennis M. Schnurr and the USCCB in supporting the preservation of our first, most cherished liberty. While signs are no longer in stock, the Throwback Thursday staff urges anyone who has a Preserve Religious Freedom yard sign to to display it throughout the Fortnight.
In the first year of the observance, large prayer rallies and other communal events occurred with some frequency.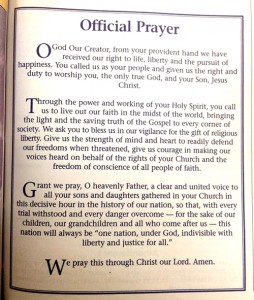 Now most events take place at the parish level and the commitment of the local faithful remains strong.
To learn more about how you can participate in the observance, visit the USCCB website HERE.
To see what events are taking place locally, click HERE.
Welcome to The Catholic Telegraph's edition of Throwback Thursday. Throwback Thursday is a weekly online activity wherein users of social media share an old photo or anecdote about times gone by.We use Throwback Thursday to highlight the history of the Archdiocese of Cincinnati, and our publication.
Recent Throwback Thursdays
Orphan's best friend
Newspaper production then and now
Summer fun with a nun
Priests reflect on first year
Every bishop was ordained a priest first
Posted June 25, 2015