Throwback Thursday: Remembering Lauren Hill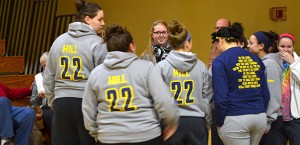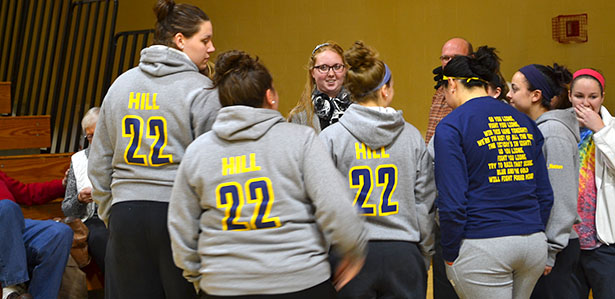 Staff Report
Perhaps one of this publication's most moving stories of the past couple years involved a non-Catholic and a story not entirely tied to religion.
The story of this Throwback Thursday is Lauren Hill. An Indiana native, and standout student-athlete in high school, Hill was diagnosed with, and later died of, Diffuse Intrinsic Pontine Glioma (DIPG). She was 19 years old. In the short time between her diagnosis and death, Hill captured the heart of the nation by living out her dream to become a collegiate basketball player and raising incredible sums of money for DIPG research.
The beginning: 
Mount St. Joe, Xavier work together to help dying athlete's dream come true
Hill had committed to playing basketball for Mount St. Joseph University, and despite a diagnosis that didn't give her long to live, she fought to make it happen. Mount St. Joseph, a Catholic university, petitioned the NCAA to let them play their season opener early, while Lauren would still have the strength to play. The school's opponent, Hiram College, and the NCAA agreed, and Xavier University, also Catholic, offered use of its larger Cintas Center as a venue for the game.
On Nov. 2, 2014, just a year ago this week. Lauren's dream came true.

The impact:
Lauren Hill issues #Layup4Lauren Challenge for DIPG Research
Hill's story bearing fruits for DIPG research
Before her first game and until her untimely death last April, Lauren became an advocate for DIPG research. The terminal cancer usually afflicts children too young to be advocates, but Lauren gave them a voice.
At the time of her death, DIPG awareness organization The Cure Starts Now estimated Hill had raised $1.4 million for DIPG research.
The Legacy:
Xavier, Mount St. Joseph team up to start "Lauren Hill Tipoff Classic"
Commentary: Lauren Hill lived the call God gave her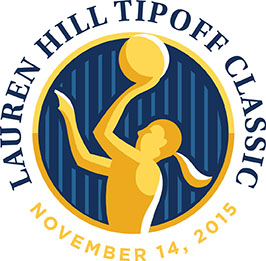 The two Catholic universities that teamed up to make Lauren's first game a reality have teamed up again to honor her memory with the Lauren Hill Tipoff Classic. The doubleheader event, which will take place at the Cintas Center on Nov. 14, features a game between Xavier University's women's basketball team and Evansville at 1 p.m., and Mount St. Joseph's women playing Hiram 30 minutes after the conclusion of the first game.
Ticket proceeds from the games will benefit The Cure Starts Now Foundation, a not-for-profit committed to raising money for pediatric cancer research.
Tickets are $10 for adults and $5 for youth (ages 3-17) and are valid for both games of the doubleheader. Special group pricing is in effect for this game. Groups of 15 or more can purchase tickets for $5 each. Tickets can be purchased online at GoXavier.com or Ticketmaster.com, over the phone at 1-800-745-3000, or in person at the Xavier Athletics Ticket Office. To purchase group tickets call 513-745-3411 ext. 7.
Welcome to The Catholic Telegraph's edition of Throwback Thursday. Throwback Thursday is a weekly online activity wherein users of social media share an old photo or anecdote about times gone by. We use Throwback Thursday to highlight the history of the Archdiocese of Cincinnati, and our publication.
Recent Throwback Thursdays
Looking back and moving forward with a new website
The Catholic Telegraph turns 184
Supporting the Missions, then and now
Journalism education starts early
One more look at the papal visit
Make a newspaper into a papal miter
Posted Nov. 5, 2015