Throwback Thursday: Updating an iconic chapel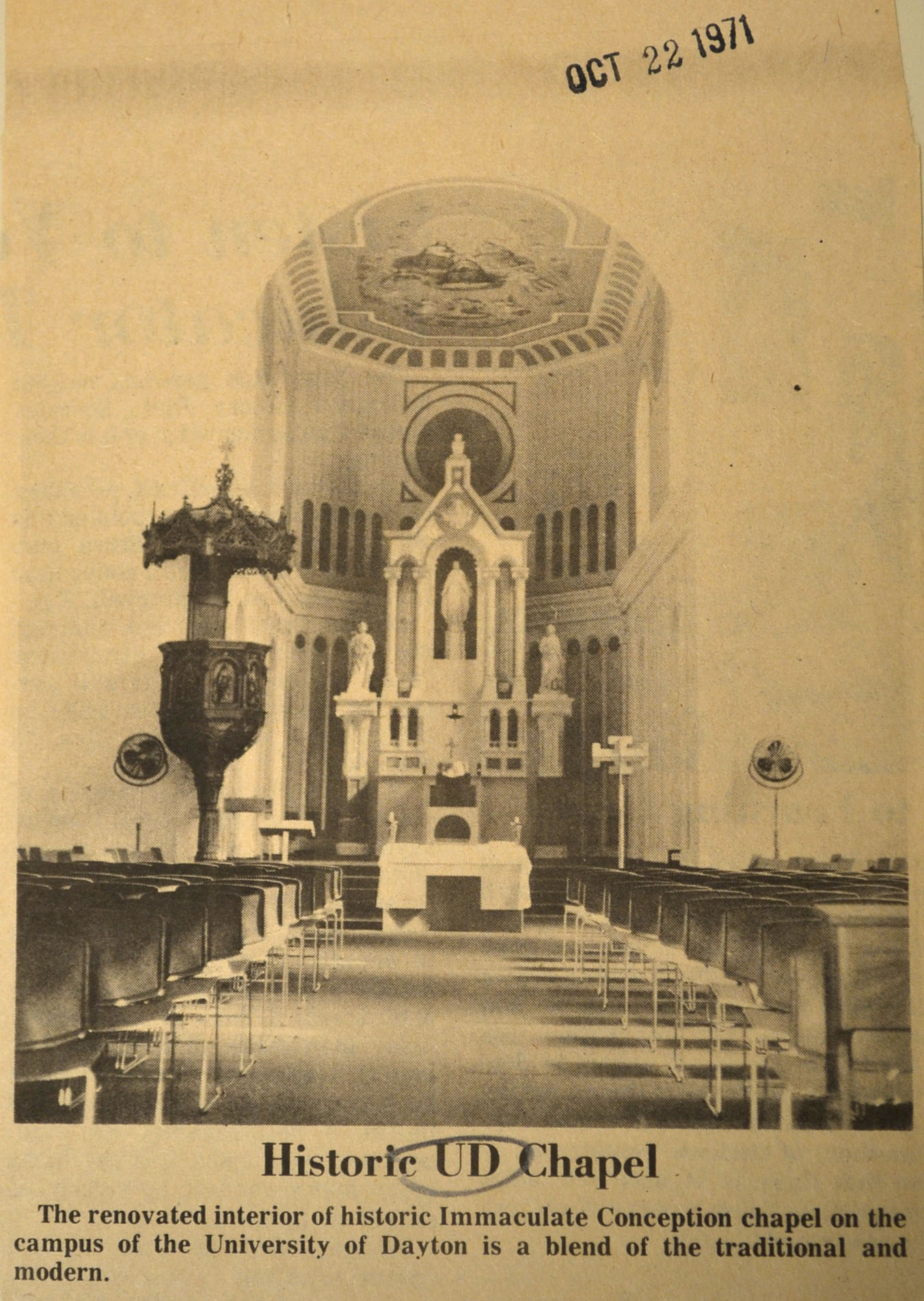 Staff Report
After the reforms of the Second Vatican Council, the nearly century-old Chapel of the Immaculate Conception at the University of Dayton was renovated.
The changes, which took place in the early 1970s, included turning the alter around to face the people, removal of pews  for chairs and a few other bits. With a few alterations, not much changed from then until last July when the university began a $12 million renovation to update the infrastructure and look of the historic building.
Today's Throwback Thursday shows the apse and reredos of the chapel as it looked Oct. 22, 1971. At the time, the look was considered a blend of the traditional and modern.
Usually at this point we'd show you how the apse and reredos look today, but we can't — yet. Renovations aren't entirely complete and while The Catholic Telegraph was on the UD campus just this afternoon, access to the inside was prohibited without a hardhat.
Instead, stay tuned for the August print edition of The Catholic Telegraph, which will include a collegiate section with a focus on the spiritual resources available to students at our Catholic universities. We'll have a full story on the Chapel of the Immaculate Conception renovation and if construction continues on pace, possibly photos of the new interior. To subscribe at no personal cost, contact Greg Hartman.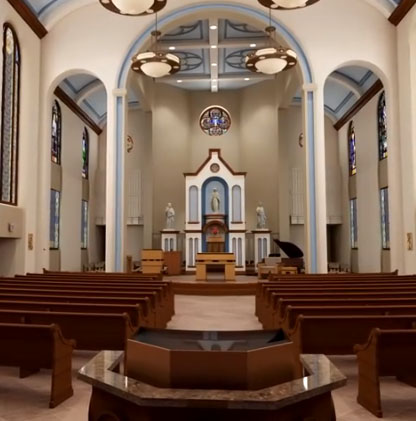 In the meantime, see the screenshot at right taken from a video on UD's website showing how the finished apse and reredos may look. The rendering shouldn't be considered a "final" look.
Welcome to The Catholic Telegraph's edition of Throwback Thursday. Throwback Thursday is a weekly online activity wherein users of social media share an old photo or anecdote about times gone by.We use Throwback Thursday to highlight the history of the Archdiocese of Cincinnati, and our publication.
Recent Throwback Thursdays
True freedom depends on God
Fortnight for Freedom
Orphan's best friend
Newspaper production then and now
Summer fun with a nun
Priests reflect on first year
Every bishop was ordained a priest first
Posted July 9, 2015