Time running out to vote in top stories poll [Vote here]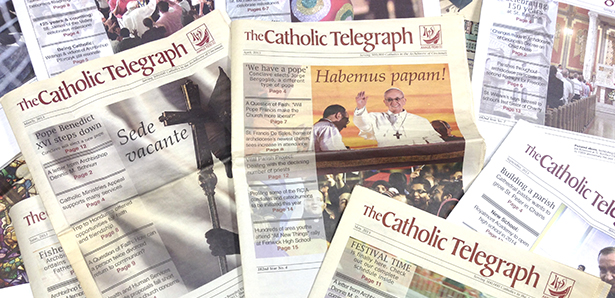 Staff Report
The Catholic Telegraph is still seeking input from readers in selecting our top 10 stories of 2013 but time is running out.
Through December 16 readers can fill in the survey below to rank the top 10 stories of 2013 that appeared in The Catholic Telegraph. 

The below survey, which has already generated substantial response, allows readers to rank the 10 stories in order from No. 1 (top story) to No. 10 and the results will be published in the January edition of the newspaper.
Before voting, feel free to check out the nominated stories at the following links.
Royalmont Academy to become High School
Archdiocese unveils new look GCL
Last Sister of Charity retires at St. William
Archbishop Schnurr signs memorandum of understanding with Girl Scouts
Summit teacher uses diagnosis as lesson in faith
More than 350 donate hair for cancer patients at Seton HS
Create your free online surveys with SurveyMonkey , the world's leading questionnaire tool.