Visiting missionaries share experiences at area parishes: Meet Father Charles Rajan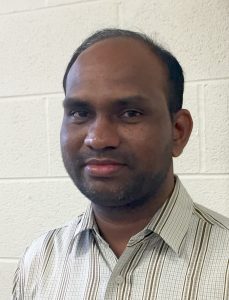 Father Charles Rajan is an Indian member of the Carmelite religious order, ordained in 2008. He has come to our archdiocese to make mission appeals on behalf of the Diocese of Kumbakonam, located in southeast India.
In their diocese, Catholics form 4.66% of the entire population, while Muslims form 4.24% and Hindus 91%.  Their social works are carried out irrespective of caste and creed, with the objective to help the people help themselves. Father Rajan explained that the diocese especially reaches out to Dalit mothers and widows of the lowest caste to promote self-help groups. They have 75 parishes and 525 mission or substations that are in serious need of catechists.
"I feel basically that God has called me to fulfill His mission," Father Rajan said. "Therefore, I want to fulfill His mission as much as possible in the given time I have. I am grateful to Archbishop Schnurr and the Mission Office for the opportunity to invite the Catholics of the Archdiocese of Cincinnati to be partners in our efforts to build God's reign together."