Visiting missionaries share experiences at area parishes: Meet Juan Gomez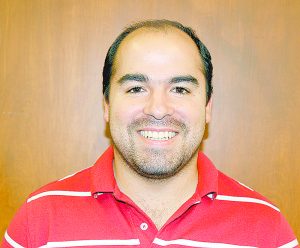 Juan Gomez is a Maryknoll Lay Missioner (MLM) from Colombia. MLM is a Catholic organization inspired by the mission of Jesus to live and work with poor communities in Africa, Asia and the Americas, responding to basic needs and helping to create a more just and compassionate world. It sends and supports long-term missioners who work in health care, education, pastoral work, justice and peace, and economic development.
Gomez currently lives and works primarily with youth in the rural area of San Cristóbal, El Salvador, where the community makes its living from survival farming. Gomez graduated from the New Jersey Institute of Technology in 2011 with a bachelor of science degree in industrial engineering, and worked as a manufacturing engineer after graduation. The San Cristobal parish is in a twinning relationship with the communities of Sts. Peter & Paul and St. Michael in our archdiocese in the Ft. Loramie area. They are jointly building solidarity through delegation visits and through conversations on social media.