Week 3 standings and week 4 opponents for Catholic HS football teams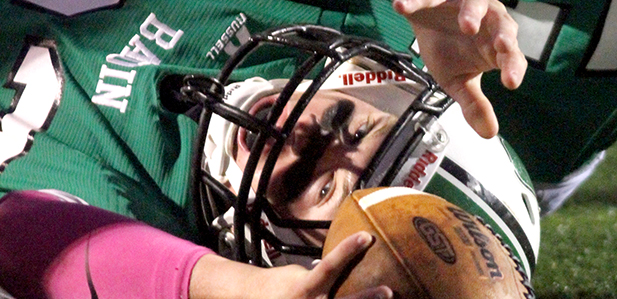 Staff Report
Every game counts in Ohio for teams hoping to make the playoffs, but the real battles begin in conference play. The GCL Co-Ed division starts conference play tonight and four of the league's undefeated teams will face each other.
Here are the standings through week three with week four's opponents listed. For more information on game dates, times and location, see the HS football Master Schedule. Dates and times are subject to change.
Fun Facts: Six of the Archdiocese of Cincinnati Catholic high school football teams enter week four undefeated, and at least two of them will see their streaks come to an end as Alter (3-0) and Fenwick (3-0) face off in Middletown, and Badin (3-0) and Roger Bacon (3-0) play in Hamilton.
In the GCL South, all four schools are playing out-of-region opponents. Only Elder's opponent is from Ohio.
After going 0-10 each of the last two seasons, Catholic Central (2-1) has equaled its win total from 2012 when the Irish went 2-8. The last time Catholic Central won more than two games was 2011 when the Irish went 8-3 and made the playoffs.
Team                                  Week 3 Record                Week 4 opponent
GCL Co-Ed Standings
North
Alter                                        3-0 (0-0)                   at Bishop Fenwick (3-0)
Fenwick                                   3-0 (0-0)                  Alter (3-0)
Carroll                                     2-1 (0-0)                   Chaminade Julienne (0-3)
Chaminade Julienne                  0-3 (0-0)                  at Carroll (2-1)
Central
Badin                                     3-0 (0-0)                   Roger Bacon (3-0)
Roger Bacon                           3-0 (0-0)                   at Badin (3-0)
McNicholas                             1-2 (0-0)                   at Purcell Marian (1-2)
Purcell Marian                         1-2 (0-0)                  McNicholas (1-2)
GCL South
LaSalle                                   3-0 (0-0)                    Christian Brothers (TN) (3-0)
Elder                                      3-0 (0-0)                     at Lakewood St. Edward (2-1)
Moeller                                   2-1 (0-0)                     Don Bosco Prep (1-1)
St. Xavier                               2-1 (0-0)                     Indianapolis Cathedral (3-1)
Other Catholic Schools
Summit  Country Day               2-1 (0-0 MVC)               at Miami Valley Christian Academy (3-0)
Catholic Central                       2-1 (0-0 OHC)                at Southeastern Local (0-3)
Lehman Catholic                      1-2 (0-0 NCC)                at Upper Scioto Valley (1-2)
Posted Sept. 18, 2015