With a tap on an iPad, Pope Francis registers for World Youth Day 2016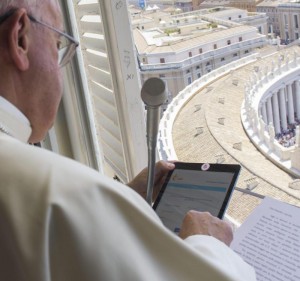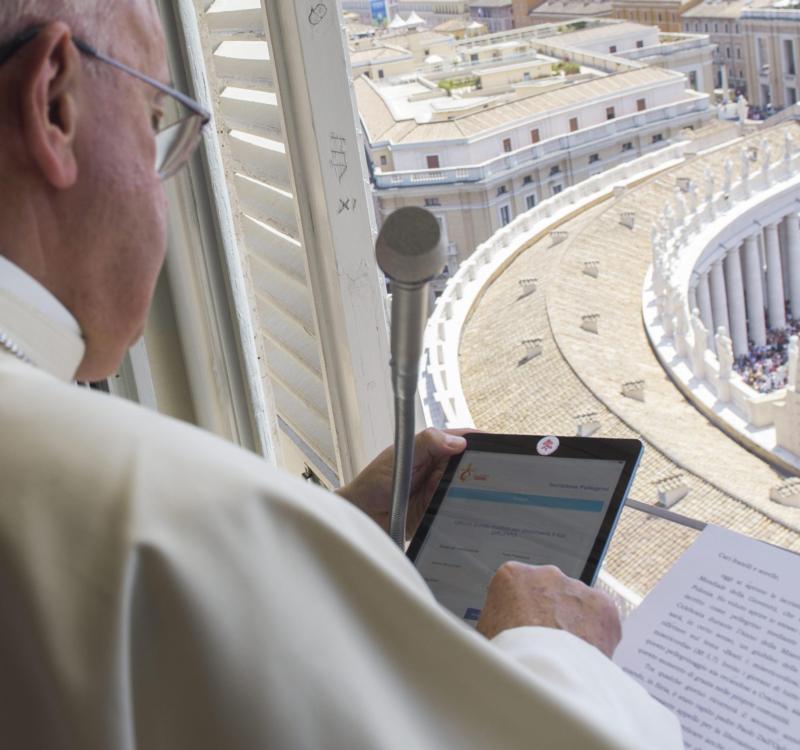 CNA/EWTN News
Pope Francis has invited the youth of the world on pilgrimage to World Youth Day 2016 –and on Sunday he became the first pilgrim to register himself.
"Today we open registration for the thirty-first World Youth Day, to be held next year in Poland," he said. "I invite the youth of the world to live this pilgrimage that will be going to Krakow."
The youth will be "participating in this moment of grace for their communities," he said.
The Pope spoke from the balcony overlooking St. Peter's Square after praying the Angelus July 26. With a young man and a young woman at his side, he used an iPad to become the first registered pilgrim for the next World Youth Day.
"Look, I enrolled in the Day as a pilgrim through this electronic device," Pope Francis said.
St. John Paul II instituted the international gathering in 1985 to bring together young people to pray and worship and to celebrate their Catholic faith. The events are held every 2-3 years and have drawn crowds of up to 5 million people. World Youth Day 2016 will be held in Krakow, Poland from July 26-31.
Pope Francis attended the 2013 World Youth Day with millions of people in Rio de Janeiro, Brazil.
About 2.5 million people are expected to attend the 2016 event, including about 30,000 from the United States.
The Pope on Sunday said the next World Youth Day will be "a jubilee of youth" who are called to reflect on its biblical theme, "Blessed are the merciful, for they will be shown mercy."
The official World Youth Day Krakow website is www.Krakow2016.com.