Live coverage planned for 'Women Betrayed' rally outside Planned Parenthood today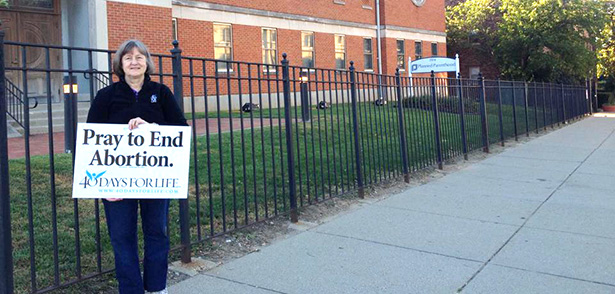 Staff Report
In the wake of three undercover videos that have launched several state investigations into Planned Parenthood, more than 50 cities across the U.S. are hosting "Women Betrayed" rallies outside or near Planned Parenthood locations.
Locally, Sacred Heart Radio's Anna Mitchell will emcee a "Women Betrayed" rally outside of the Planned Parenthood at 2314 Auburn Avenue in Cincinnati today from Noon to 1 p.m. To follow The Catholic Telegraph's live coverage of this event, view the Twitter feed below of just follow us on Twitter @cathtelegraph.
Tuesday's rally will include talks by Paula Westwood of Cincinnati Right to Life, Ohio State Representative Tom Brinkman, 40 Days for Life's Mary Clark, as well as representatives from Greater Cincinnati Young Adults for Life, Pregnancy Center East, Dayton Right to Life, Miami University Hamilton Students for Life, attorney Tom Condit and Jesuit Father Cyril Whitaker.
Planned Parenthood of Southwest Ohio has long provided abortion services and faced shutdown after failing to get a transfer agreement with a local hospital until the state stepped in and granted the facility a variance.
More than 57,762,169 unborn children have died as a result of abortion since the 1973 Supreme Court decision of Roe vs. Wade effectively legalized the practice.
To learn more about Women Betrayed, click here.
Posted July 28, 2015