World Mission Sunday took place Oct. 18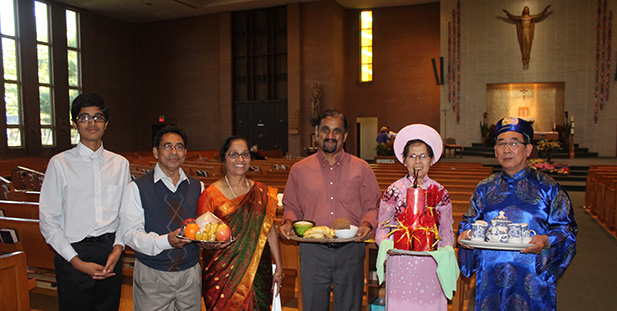 Staff Report
World Mission Sunday was celebrated on Oct. 18 in churches locally and across the globe.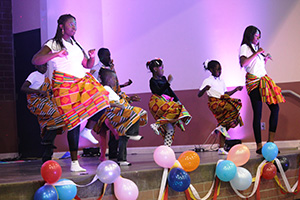 According to the website of the Pontifical Mission Society, "World Mission Sunday is celebrated on the next-to-last Sunday in October. As described by Pope John Paul II, World Mission Sunday is 'an important day in the life of the Church because it teaches how to give: as an offering made to God, in the Eucharistic celebration and for all the missions of the world.'"
The photos accompanying this story were submitted to The Catholic Telegraph by Mike Gable, director of the Archdiocese of Cincinnati Mission Office. The photos are from the office's World Mission Sunday event last week.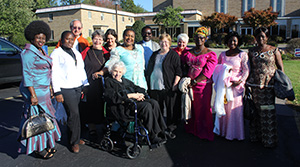 "Our Multicultural Mass, dinner, fellowship and entertainment were real celebrations of our diversity in unity in Christ at St. Bart's with local Latino, Asian, African, and European based Catholics with a focus on beginning the Year of Mercy," Gable said. "We're grateful for the advice and collaboration of a variety of offices of archdiocese of Cincinnati and leaders of these various cultural communities."
Gable added that as a followup to World Mission Sunday Mass, every month a multicultural group made up of "sojourners" forum various parishes visit parishes around the Archdiocese of Cincinnati to stimulate dialogue/action on Pope Francis' emphasis on Mercy.  The sojourners first stop will be Nov. 15 at Resurrection at the 11 a.m. Mass, followed by a Dec. 13 visit to Holy Family.
Posted Oct. 22, 2015