A Century of Service: Catholic Social Services of the Miami Valley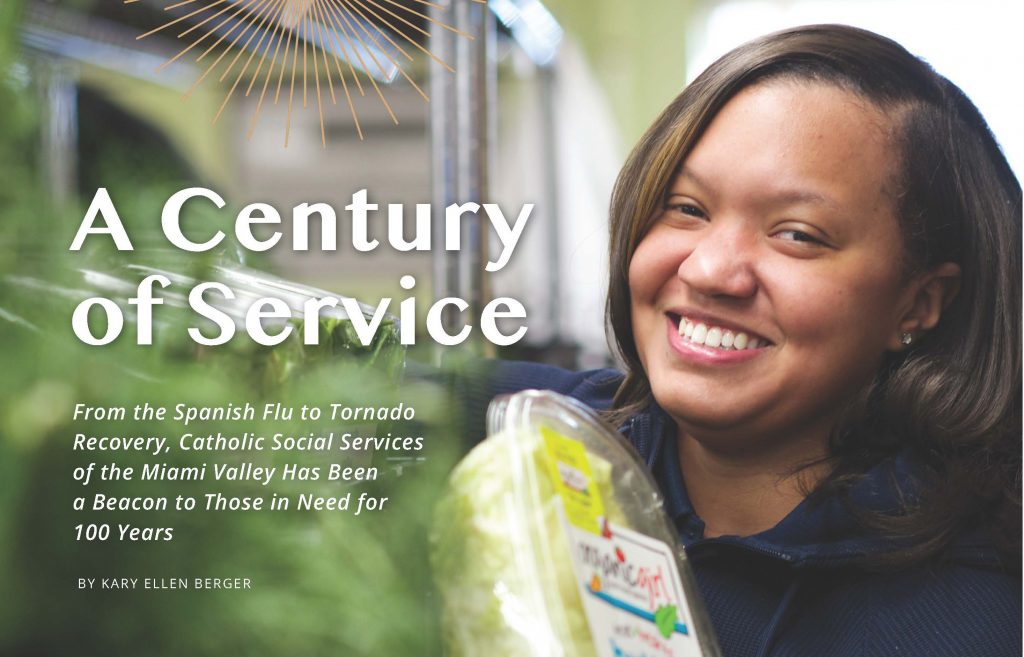 From its beginnings of helping immigrants and orphans, to now serving 10 counties in the northern part of the archdiocese and 20,000 people each year, Catholic Social Services of the Miami Valley (CSSMV) has seen growth and gratitude for a century. This spring marked the organization's 100th anniversary of service.
"Father Francis Gressle opened the first Catholic Charities office in Dayton as a response to a growing concern over the conditions immigrants were living in Dayton at the time," Mike Lehner, Director of Marketing and Development for CSSMV, said. "There were also up to 500 orphans from the Spanish flu of 1918 and people still recovering from the flood."
CSSMV is an affiliate of Catholic Charities USA, which has 162 affiliates of Catholic Charities across the country. CSSMV's CEO, Laura Roesch, is a member of Catholic Charities USA's Board of Directors.
With a focus on both individuals and families, CSSMV provides services in eight primary areas:
• Mission Services — including family stabilization and support and the organization's choice food pantry;
• Pregnancy and Parenting Services — including parent education, groups for mothers, and post- adoption support services;
• Supervised Visitation and Exchange Services at Erma's House — providing a safe place for parents and their children to visit and for parents to have a supervised exchange;
• Refugee Resettlement — assisting those coming to the Dayton-area with initial housing, help finding employment, and providing community resources;
• Counseling — for individuals, families, and children;
• Senior Services — including guardianship, PASSPORT Medicaid waiver services, visiting and respite care;
• Mobility Management — helping those in need with transportation services; and,
• Long-Term Tornado Recovery Case Management — providing guidance on various tornado-related topics including financial assistance, short-term and long- term housing, and finding resources to fix homes following the Dayton-area tornadoes in 2019.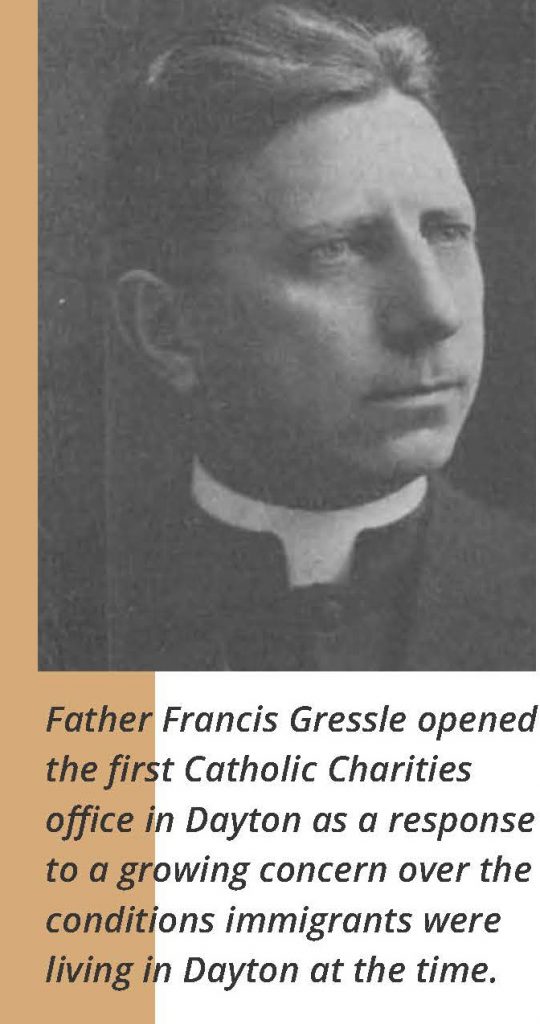 Lehner noted that he feels the work of CSSMV will continue to expand for years to come.
"My hope for CSSMV's next 100 years is to continue to grow our capacity to serve," Lehner said. "Throughout our history, we have been able to meet the needs of our community as they arose, and I hope that we can continue to be counted on for this. Similar to the way in which we have worked collaboratively to solve complex issues like infant mortality, hunger, long-term tornado recovery, and access to transportation and mental health services in our rural communities today, hope to position the agency to have the flexibility to respond to the issues we will face in the next century."
Celebrations for the organization's 100th anniversary began in April and will continue to be showcased in a variety of ways.
"[We will] celebrate 100 stories of impact over the next year," Lehner shared. "Throughout the year, we will share stories from clients, staff, volunteers and community partners about all of the ways in which CSSMV has impacted our community. There will be a large community celebration on September 25 at Riverscape, where we will host a free family-fun Centennial Celebration with games, live music, a 5K fun run, and featuring the largest fish fry the region has ever seen with the Corpus Christi Fryers and the Hecht Family Fryers joining forces for the first time."
Lehner added that there is hope to also hold a community-wide Mass that same day for the entire archdiocese.
Support for CSSMV is ongoing, with multiple ways for people to help the organization including prayers, volunteering (annually, CSSMV has more than 350 volunteers), and financial contributions. Those interested in reading the 100 stories series can go to CSSMV's website, cssmv.org, or their Facebook page, facebook.com/CSSMV.
This article appeared in the June 2021 Bicentennial Edition of The Catholic Telegraph Magazine. For your complimentary subscription, click here.