A Picture Says a Thousand Words: Bockfest Mass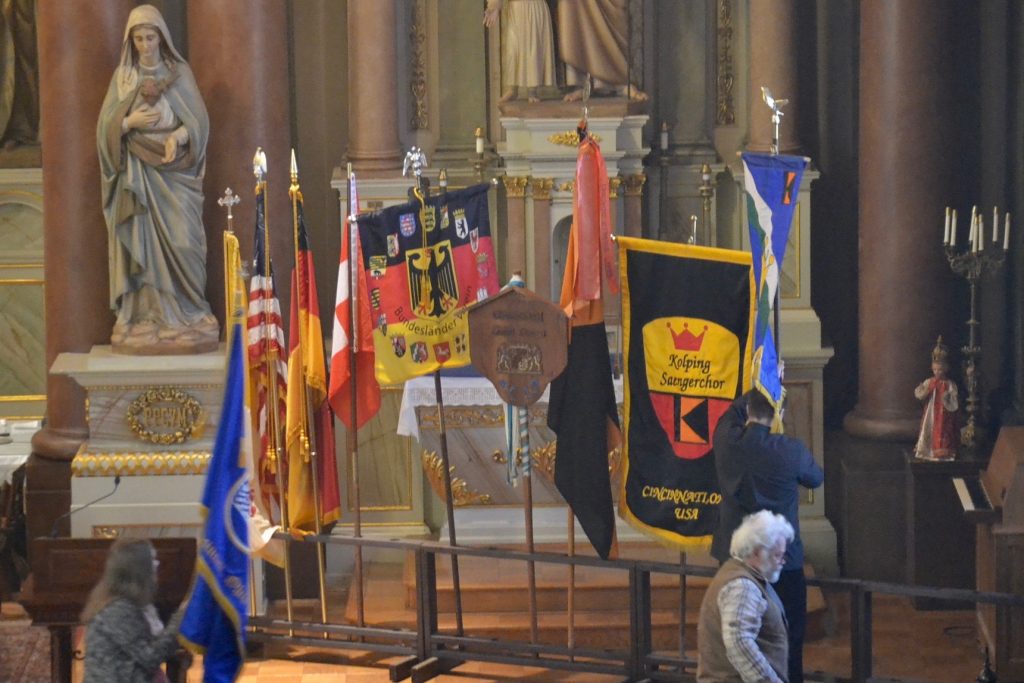 Old St. Mary's Church gives the neighborhood's annual Bockfest some needed gravitas. An irreverent celebration of craft beer and German heritage, the festival gives more than a nod to the neighborhood's past as a German Catholic enclave, as well as to the ongoing presence of Franciscan friars. But as the country's only church offering a weekly German Mass, the parish allows both local and traveling attendees a chance to make Mass part of their plans. Local German societies process in with banners, and only the homily is in English.
German Mass is also one of the items on The Catholic Telegraph's Bucket List, so to check off that one with some extra festivity, put the 2019 Bockfest Mass on your calendar.