Meet Father Anthony Brausch, new seminary rector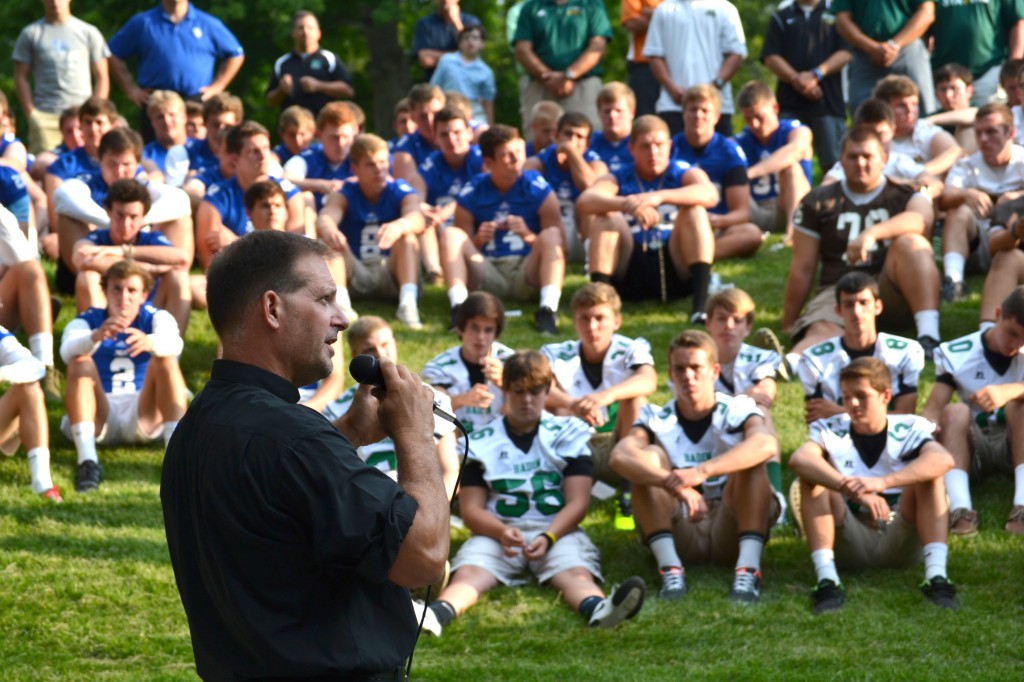 Father Anthony R. Brausch was born in August 1966, and baptized the same month at St. Phillip the Apostle Church in Morrow. He is the third oldest of 10 children, uncle of 38 nieces and nephews, and great-uncle of three great nieces and nephews. He holds a bachelor's degree in philosophy from the Pontifical College Josephinum in Columbus; master of divinity from the Athenaeum of Ohio; and a licentiate and doctorate in philosophy from the Gregorian University in Rome.
Father Brausch was ordained a priest in 2002 by Archbishop Danial E. Pilarczyk and served as parochial vicar to Our Lady of the Visitation Parish, Cincinnati and faculty at Elder High School before he was assigned to further studies in Rome in 2004. After returning to Cincinnati in 2008, he was assigned to Mount St. Mary's Seminary as a member of the teaching and formation faculties. In 2011, Archbishop Dennis M. Schnurr appointed him vice-rector, as well as director of formation for the seminary and director of formation for the Permanent Deacon Program. 
He is a Sunday associate at St. Margaret of York (Loveland) and Guardian Angels (Mt. Washington) Parishes, and was granted faculties to celebrate the Maronite Rite to assist at St. Anthony of Padua Parish. In 2016, Pope Francis named Father Brausch a Missionary of Mercy. Father Brausch is a member of the Elder High School board of trustees and has been chaplain to the Elder football team since 2008.