About that photo: Bertie Jane Domineack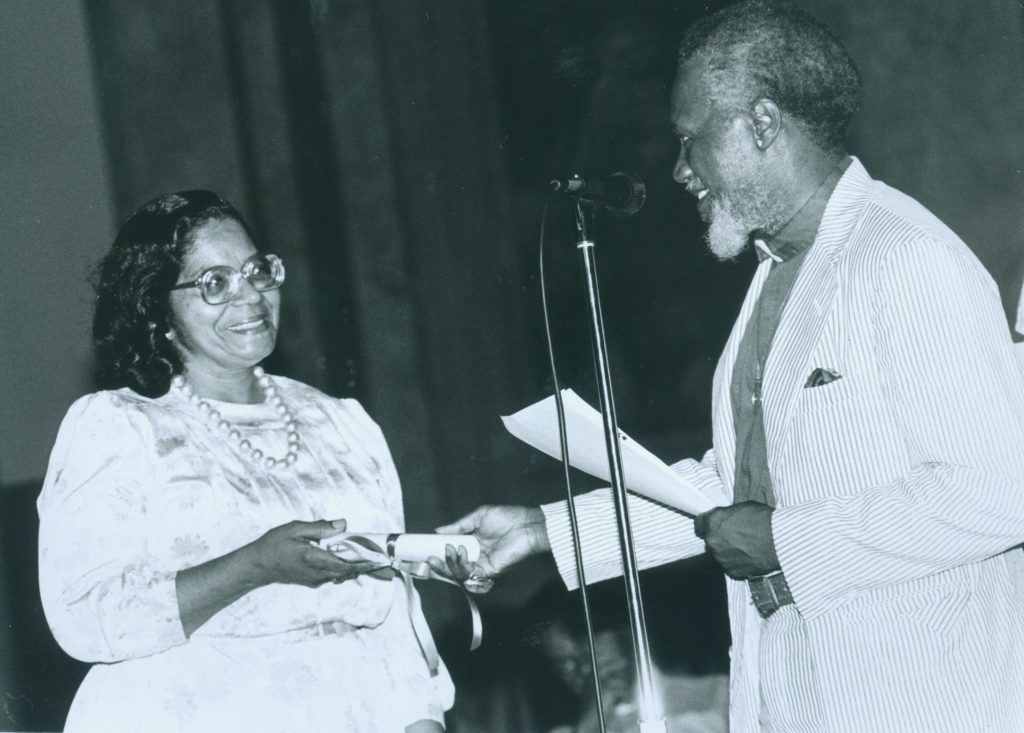 Felicia Domineack sent the following information about this photo, which was part of one of two photo collages in our November print issue featuring images of African-American Catholics in the Archdiocese of Cincinnati over our history:
"The woman in the picture at the bottom of page 7, being presented with the stewardship award, is my mother Bertie Jane Domineack. She started working for the archdiocese early. We lived across the street from St. Joseph Catholic Church, where she worked and we went to church. She is the mother of eight (seven downtown, number eight came when we moved to Walnut Hills and went to Assumption Church and School). But back at St. Joseph, she became the first black principal. She later went back to Edgecliff college, got degree in social work, and became a social worker for Catholic Social Services. She was given the first Theodore M. Berry Leadership Award, been named Mother of the Year, and Cincinnati has given her a day in her name."
To see high-resolution versions of  all the photos in the collages, click here.