Alternative Christmas carol echoes truth of the season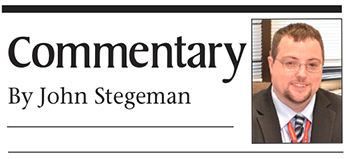 Once I've heard "We wish you a merry Christmas" and "Jingle Bells" a few too many times each year, I turn to a an old secular hit to get a break. As we've begun the Extraordinary Jubilee of Mercy, I've been thinking about this "alternative Christmas carol" in a new light.
Here's a snippet:
"Cause I don't need boxes wrapped in strings and designer love and empty things, just a chance that maybe we'll find, better days."
Watch the whole thing below.
That's "Better Days" by the Goo Goo Dolls. The band has been around since the late 80s, got famous in the mid-90s and in 2005 released this song for a Christmas album put out by the retailer Target. This song is born from the commercialization of Christmas and yet still, it speaks in clouded ways to eternal truths. One of the band's founding members, John Rzeznik, was raised Catholic and attended Catholic school. Though other songs by the band veer into dangerous moral territory, this one gets it right.
What is Christmas but a celebration of hope? Christmas marks the coming of the long-awaited messiah. It is the moment the Word became flesh and dwelt among us. Christ has come, and good news is coming with him.
Better Days is a song so full of that hope and, despite what might be called theological confusion, even makes a direct reference to Jesus as the "one poor child who saved this world."
The Year of Mercy has me thinking of this song again. The refrain, seemingly in reference to Christmas, says, "Take these words, and sing out loud. Cause everyone's, forgiven now. Cause tonight's the night the world begins again."
While Christ's actions on Calvary, not his birth in Bethlehem, are the actions that redeem the world, the manger is where it began. Christ's birth night is memorialized in "O, Holy Night," and "Silent Night" among others, and the Goo Goo Dolls note the importance of that moment again here.
There was a fundamental change in the world on that first Christmas night. The day before, God was omnipresent as always, but on that night, He was flesh and blood. Perhaps more than any day in human history, that was a moment that changed everything. If Christ is the new Adam, then that first Christmas really was the "night the world began again."
As Pope Francis is the one who called this Year of Mercy, the song brings to mind some of his recurring themes as well. While there is only one Jesus, the song mentions him in the context as a small child who saved the world "and there's 10 million more that probably could if we all just stopped and said a prayer for them."  Actually, about a billion children on this planet live in poverty. They all need our actions and our prayers to help them.
As all of us are called to bring Christ to others, any one of us is part of the "10 million more" with a saving mission. Christ did the real saving, but we can witness to him. We can bring his light and joy and hope to a world in a dark December.
To end, let's remember how the song starts. The singer is asked what he wants for Christmas, and he asks not for gifts, but for better days. He asks for hope, and Christians know that hope is Jesus Christ, born in a manger in poverty and seated now in glory at the right hand of the Father.
Secular music isn't often the best place to find Christ, but his love permeates this song and others like it. So take these words, and sing out loud — especially if you're getting a little tired of Rudolph.
Note: Speaking of Christmas tunes, I got the idea for this commentary after reading my boss Steve Trosley's column in our December edition about a 50 year old take on a Christmas carol that still fits the times. Check his column out here.