Archbishop Schnurr urges participation in Nepal collection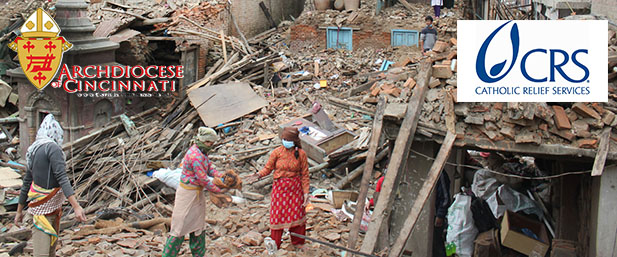 Staff Report
A 7.8‐magnitude earthquake struck Nepal in the late morning of April 25, toppling buildings and homes, causing widespread panic and claiming thousands of lives.
Archbishop Dennis M. Schnurr, in a message to all parishes of the archdiocese, said: "Our Church mourns the terrible suffering of our brothers and sisters affected by this powerful earthquake. Please join with the Catholic community across the United States in responding to our suffering brothers and sisters through a special collection for the work of Catholic Relief Services in Nepal."
The archbishop has asked all parishes of the archdiocese to participate in the collection, which will be taken up at Masses on May 2 and 3.
CRS is the official humanitarian agency of the Catholic community in the U.S. and is already responding to urgent needs for shelter, water and food in Nepal. For more information, go to CRS.org.
Posted April 30, 2015