Archdiocesan Pastoral Council discusses teacher contract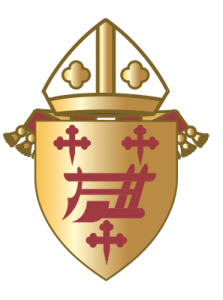 By Steve Trosley
The Catholic Telegraph
Archdiocesan Pastoral Council members participated in a wide-ranging discussion on the teacher-minister contract at its quarterly meeting Nov. 15 on the University of Dayton Riverside campus.
The group also seated new members and elected Jennifer Berg chairman for the 2015 year. Current chairperson Dan Schindler was elected vice-chairman. New members seated included Linda Mulvaney, representing Lay Women for St. Martin Deanery; Deacon Michael Thomas, representing Permanent Deacons; Anne Keefe, representing Lay Women for St. Francis de Sales Deanery; Ronald Sayler, representing Lay Men for Sidney Deanery; Father Ted Kosse, representing priests of the Eastern Area; ; Father Scott Wright, representing priests of the Dayton Deanery; Brother Gene Mayer, O.F.M., representing Religious Brothers; Joy Gunza, representing Lay Women for Cathedral Deanery; Sabrina Burton-Simonson, representing Lay Women for African Americans; Father Jeff Silver, representing priests of the Hamilton/Middletown Area.
Archdiocesan Human Resources Director Robert Reid, who had provided a copy of the contract to the members in advance, responded to concerns and suggestions. He said forming the contract was an ongoing process.
In response to concerns that the section that specified Catholic teaching on sexual conduct and lifestyle was too specific, both Reid and Archbishop Dennis M. Schnurr responded that the judge in a recent litigation suggested that the old contract, which made only general references to Catholic teaching on those topics, was not specific enough.
"In fact, we had Catholic jurors on the case say they did not know these were the teachings of the Church," the Archbishop said.
Members suggested that there be an equally specific section about certain behaviors, one example being racist remarks. Reid explained that such behaviors were covered in policy handbooks employees were instructed to review before they were hired. "For example," he said, "making racial remarks would be covered in our harassment and discrimination policies detailed in the employee handbook."
Reid and the Archbishop explained that the archdiocese's contract was very similar to that of other Ohio dioceses.  When members questioned a sentence that said "public support" for lifestyles or activities that were contrary to Church teaching could be cause for discipline, the Archbishop said that the Diocese of Toledo used the word "advocacy" instead of "public support" and that revising the language to that term was under consideration.
"We have to be compassionate," the Archbishop said. "Does this mean that a parent (who is a teacher-minister in an archdiocesan school) cannot attend a ceremony should one of his or her children choose to join in a same-sex union? Of course not; parents need to show their love for their children."
While many members voiced support for the contract, others continued to press for a more "pastoral" character for the document, one asking Reid, "Are we doing enough?"
"We are, but we can always do more," Reid said, adding that his office would continue to revise and develop the contract to the best of its ability. He also explained that many variables were considered in advising principals and pastors on employee performance and discipline.
Reid said termination of employment is certainly not the automatic response to a contract violation.  Each situation is reviewed carefully and termination is considered to be a last resort.
In other discussion at the meeting, members learned:
• Details of the Catholic Community Foundation for the Archdiocese would be announced at the end of January or in early February. The Foundation will provide funds for advancing Catholic education, as well as supporting vocations, and other institutions.
• That the collection for religious retirement will be held December 13-14. Last year, the Archdiocese of Cincinnati was in the top three in contributions, behind only the Archdiocese of Chicago and the Diocese of Buffalo, N.Y.
• Franciscan provinces in the U.S. would be reconfigured from Brother Gene Mayer, OFM.
• That the liturgy kicking off the Year of Consecrated Life would be held at Emmanuel Church in Dayton Nov. 30, celebrated by Bishop Joseph Binzer, and would end with a liturgy at St. Peter in Chains Cathedral Feb. 2, 2016, celebrated by Archbishop Schnurr.
• That the CISE raffle drawing will be held Dec. 6
• That Archbishop Schnurr will participate in the installation of Archbishop Blase Cupich in Chicago; that he will lead a pilgrimage to the Holy Land Dec. 1.
• That Deacon Andrew Cordonnier will be ordained Dec. 27 in Russia at St. Remy; and that Deacon Thomas Wray, a former Episcopalian priest, will be ordained March 7 at St. Margaret of York, in Loveland Park.
• That the "Leave the Light On" observance for the Sacrament of Reconciliation will be repeated in 2015 on March 3 from 7-9 p.m. in the churches of the archdiocese.
• The "Proclaim" event, designed to instruct archdiocesan leaders on the New Evangelization, was well received by those who participated, according to Archbishop Schnurr.
This article was originally appeared in the December 2014 print edition of The Catholic Telegraph.