Before Two-a-days: Football in Prayer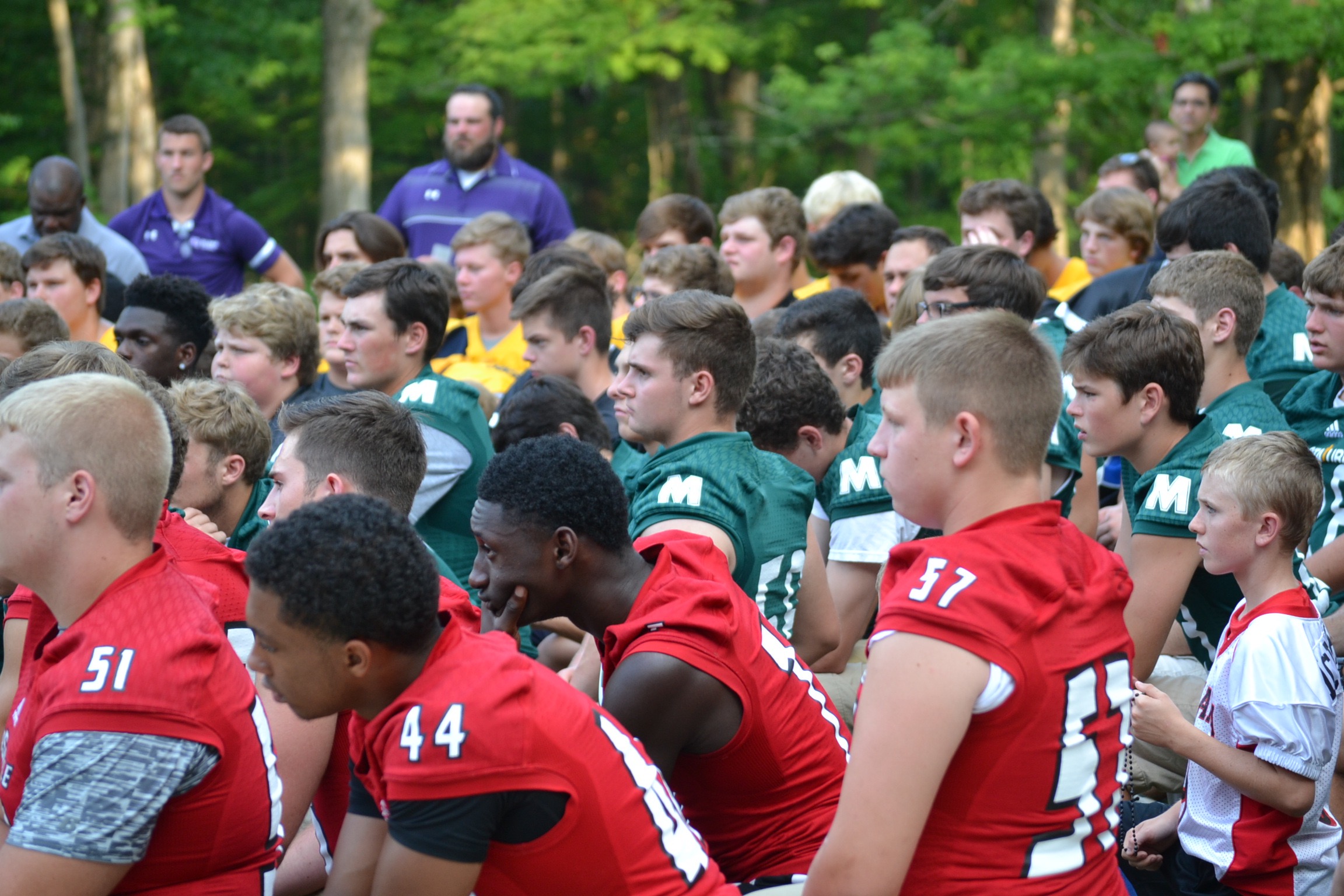 SportsLeader, a character-building program for Catholic athletes in high school and elementary school, held Its annual Rosary Rally for football programs in the southern part of the archdiocese on the grounds of Cincinnati's seminary this week.
Eight local teams and a team who traveled four hours from Illinois gathered in a field beside the Athenaeum of Ohio/Mount St. Mary's Seminary of the West for Eucharistic adoration, the luminous mysteries of the rosary, and a prayer to the Blessed Mother than the coming season helped them become better men, as well as better players.
Father Anthony Brausch, the seminary's vice rector said the opening prayer; Lou Judd, founder of Sportsleader, made remarks; and Father Ryan Ruiz led the rosary and other prayers. Elder, Moeller, McNicholas, LaSalle, Roger Bacon, and St. Xavier High School teams attended, as did the Bulldogs (a consolidated elementary school team) and about half the team from St. Thomas Moore High School in Illinois, which just adopted SportsLeader this month. A separate rally was held on July 12 for Northern Teams at the Spiritual Center of Maria Stein.
SportsLeader kicked off its Team rosary rally at the Athenaeum four years ago, Judd said. Since then more than 16,000 young men have participated in such rallies, which are designed to bring Catholic school football teams together off the field in a spirit of prayer and friendship.
For information about SportsLeader and to see if your school participates, click here.