Being Pro Life: STUDENTS FOR LIFE
When we think of the pro-life movement in this country, it is heartening to know how many young people are involved. If you attend the annual March for Life in Washington, D.C., for example, there is a huge representation by young people in high school and college. This is great news!
In honor of Catholic Schools Week, this month, we will take a look at what young people are doing in the pro-life movement right here in our Catholic schools. We spoke with with Jordan Moorman, the Ohio/Kentucky Regional Coordinator for Students for Life of America, about their great work in mobilizing what we call the "Pro-Life Generation" to abolish abortion in America.
We also spoke with some enthusiastic area students who are leading their school pro-life groups at high schools across the archdiocese. Tune in to find out what they are doing, and get more ideas for what you can do or how you can start a group in your own school. Listen in at being-pro-life.buzzsprout.com/.
This month's podcasts:
• Jan 5: Jordan Moorman of Students for Life
• Jan 12: Seton and Mt. Notre Dame High Schools
• Jan 19: Carroll High School
• Jan 26: Lehman Catholic High School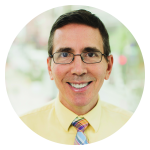 Bob Wurzelbacher is the director of the Office for Respect Life Ministries. He and his wife, Cindy, live in Sharonville with their two young daughters.
This article appeared in the January 2021 edition of The Catholic Telegraph Magazine. For your complimentary subscription, click here.