Bergh takes over as CEO of Catholic Charities SWO
August 2, 2012
By John Stegeman
The new boss of Catholic Charities of Southwestern Ohio (CCSWO) has only had the job three months, but he's already working to improve the reach of services offered to those who need them most.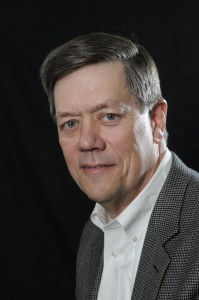 Ted Bergh was appointed as executive director of Community Services for the Archdiocese of Cincinnati and Chief Executive Officer of CCSWO by Archbishop Dennis M. Schnurr. He succeeds Kathleen Donnellan who retired this summer. Donnellan had headed CCSWO since 2002.
"Ted brings to the archdiocese a strong combination of business acumen and theological training that will serve well in the challenging job of effectively coordinating human services and charitable works for those in need," Archbishop Schnurr said in a press release when Bergh was hired in May.
For his part, Bergh had only good things to say about his predecessor, thanking Donnellan for her "long service to the vulnerable, and (for having) capably guided the agency."
CCSWO provides services in four primary areas: childhood and family, new Americans, neighbors in distress and seniors. The overarching goal is to reach out to the most vulnerable members of society by proclaiming Christ and advancing the cause of human dignity. In Bergh's short tenure, he was unable to nail down one experience that has stood out, rather pointing out that it has been the dedication of the staff as a whole that has been most humbling.
"Meeting with the program staff at Su Casa, Springfield Foodbank, the refugee program, mental health, parenting programs and senior programs," Bergh listed as memorable experiences, "for all the dedication they have."
To accomplish that goal, Bergh knows involving the community is important, and working with the archdiocese's 214 parishes is essential.
"Usually my day is a lot of getting out and meeting with community members, archdiocesan staff and later on getting out into the parishes," Bergh said. "We want to improve our services to the most vulnerable by working with other human service agencies and its important for us to be active at the parish level."
Bergh joined the archdiocese after serving as interim executive director for the Cincinnati Metropolitan Housing Authority. Prior to that position, Bergh was chief financial officer for Cincinnati Metro. While at Metro, the Everybody Rides Metro Foundation (ERM) was created to provide transportation to low-income Metro riders.
Bergh also served 11 years as the vice president of finance for the Cincinnati Enquirer, after working for parent company Gannett in three other markets. He is also treasurer of Neediest Kids of All, a local non-profit, and is president of the Ohio Newspapers Foundation.
Bergh grew up in Elmira, N.Y., moving to Cincinnati in 1993, and currently resides in Anderson with his wife, Margaret. Bergh graduated from Colgate University with a bachelor's degree in economics and has two advanced degrees — a master's from Cornell in finance and a master's from Xavier in theology.
The archdiocese is the 38th largest Catholic diocese in the country, with roughly 500,000 Catholics, but CCSWO's scope extends to all people, no matter their religion.
To do that, Bergh plans to lean on the kindness and generosity the Cincinnati community has shown the agency for nearly a century.
"The one constant that is present throughout the almost 100 years of service is the dedication and generosity of volunteers to the mission of Catholic Charities," Bergh wrote in a letter that appeared in CCSWO's summer newsletter. "We continue to serve humbly as your representatives to proclaim Christ to the world."
For more information about CCSWO, visit www.catholiccharitiesswo.org.