Bishop Paprocki to visit Archdiocese of Cincinnati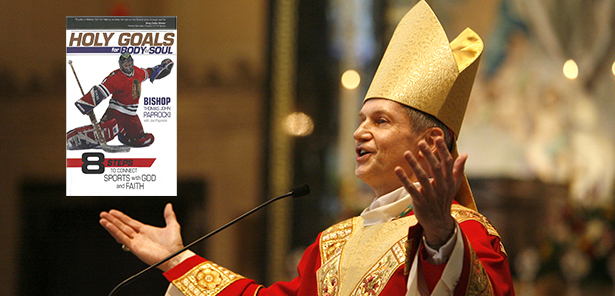 Staff Report
One of the most talked about topics of the day — same-sex marriage — is the focus of the Feb. 12 LeBlond Series lecture at The Athenaeum of Ohio/Mount St. Mary's Seminary of the West.
Bishop Thomas J. Paprocki, of the Diocese of Springfield, Ill., will present "Marriage, Same Sex Relationships and the Catholic Church", at 7:30 p.m. in the Bartlett Pastoral Center on the Athenaeum's campus, 6616 Beechmont Ave., Mount Washington, The presentation is open to the public. Seating is limited.
Bishop Paprocki will explain the Catholic teaching on same-sex marriage with truth and love. He is a courageous civil and canon lawyer who was thrust into the national spotlight in 2013 when he publicly opposed legalization of same-sex marriage in Illinois.
For more information, please go to www.athenaeum.edu or contact the Father Earl Fernandes, Athenaeum dean, at 513-231-2223, extension 152.
READ MORE about Bishop Paprocki's vist at the St. James Project website.
The day prior, Feb. 11, Bishop Paprocki will visit McAuley High School in Cincinnati in partnership with the Catholic Schools Office and Office of Youth & Young Adult Ministry of the Archdiocese of Cincinnati regarding the relation between faith and sports.
Bishop Paprocki is the author of Holy Goals for Body & Soul, a book on the same topic.
This article originally appeared in the February print edition of The Catholic Telegraph.