Book Review: Giving Thanks Bless Us, O Lord A Family Treasury of Mealtime Prayers written & compiled by Robert M. Hamma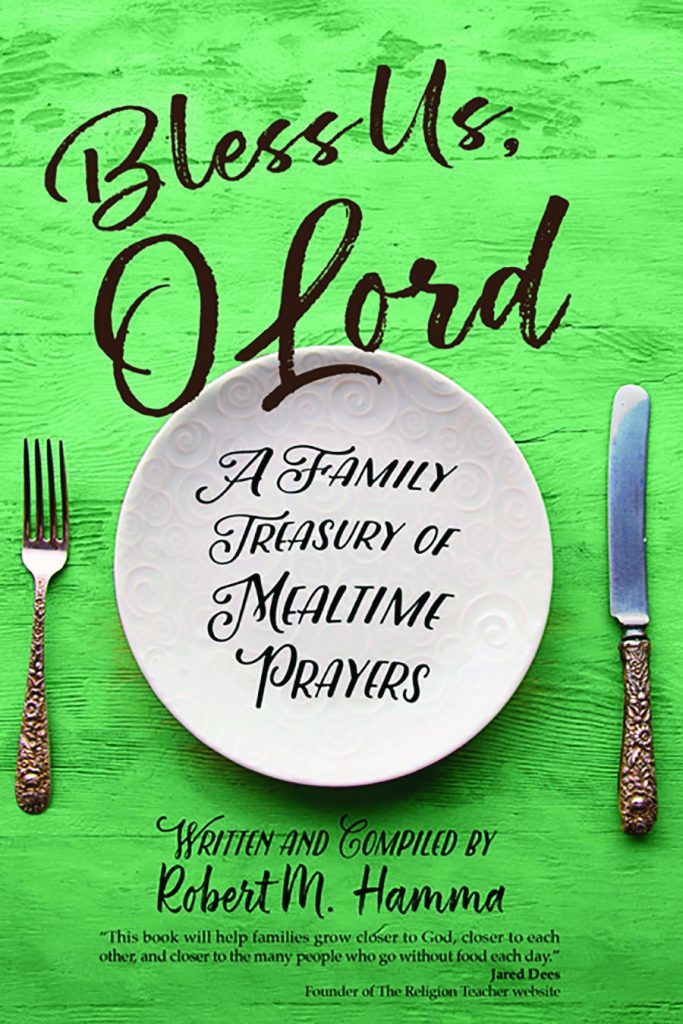 Review by Jessica Rinaudo
Do you ever find yourself struggling to figure out the best way to pray with your family? Or perhaps you're in search of a way to mix up the traditional mealtime prayer? I picked up a copy of Bless Us, O Lord: A Family Treasury of Mealtime Prayers by Robert M. Hamma, with those things and the upcoming Thanksgiving and Christmas holidays in mind.
Most nights my family of six breezes through the traditional Catholic meal blessing by rote, then dives into their meals without another thought. But dinner is also one of the rare times that all of us are seated together with devices and TV off – and it's the perfect time to invite Jesus to sit at the table with us.
Bless Us, O Lord is a book that's more reference guide than start-to-finish read. Inside its pages are prayers meant to be said at the table together as a family. There are prayers for specific saints' feast days, for birthdays and anniversaries, for liturgical seasons – and even the standard, ordinary days of the week.
Highlights of the book include history lessons on the saints for their feast days – brief and easily read, even to the tiny tots at the table. There are prayers for historically important days like Pearl Harbor Remembrance Day, bringing attention to a date that my family would likely pass by without the beautiful reminder contained within the book's pages.
If you're looking for dinner-time prayer inspiration, especially as we approach the holidays – or perhaps even as a way to kick off your holidays on the right foot – Bless Us, O Lord is a great family resource to help you do just that.
Bless Us, O Lord: A Family Treasury of Mealtime Prayers by Robert M. Hamma | Ave Maria Press | $17.95 | avemariapress.com
This book review appeared in the November edition of The Catholic Telegraph Magazine. For your complimentary subscription, click here.