Book Review: Eucharist by Bishop Robert Barron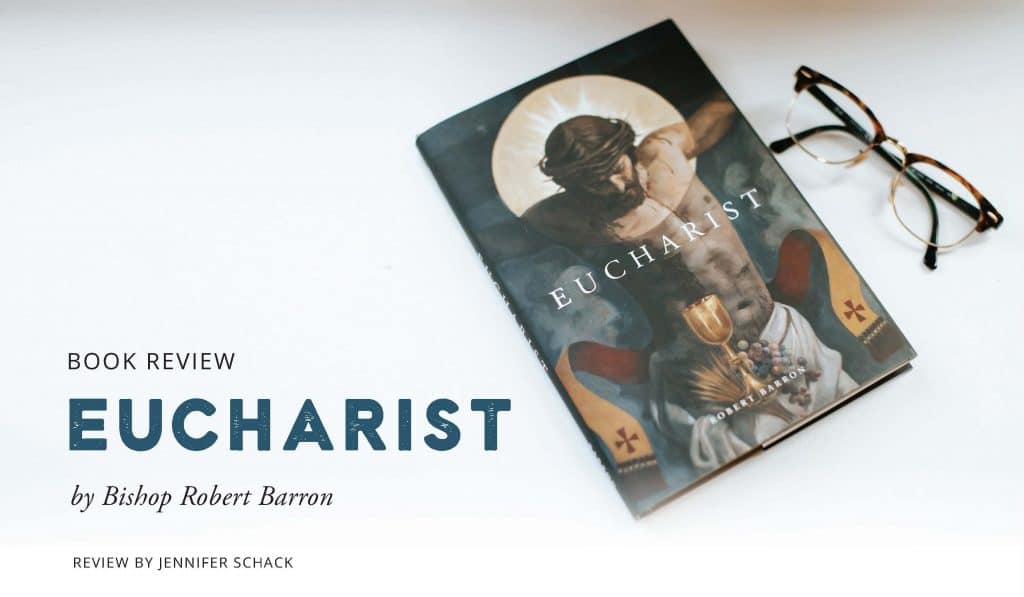 I don't know about you, but there came a point in my adult life when suddenly the Eucharist seemed perplexing and oddly foreign. I needed more ownership of something I had begun taking for granted. I needed a better understanding of why Jesus instituted the Eucharist. Thankfully, I started listening to then-Father Robert Barron's sermons regularly.
I quickly gained an appreciation of his preaching on the Real Presence in the Eucharist. I often reflect on Bishop Barron's frequently stated insight: the Real Presence of Christ in the Eucharist results in a real change in us who receive Him. So, I was delighted to dive into his book, Eucharist, published by Word on Fire Institute.
I opened the book to both hear his formative thoughts and discover who aided him in understanding the Eucharist. His primary source is obvious, so it is no surprise that the book is grounded in Scripture. It focuses on three aspects of the Eucharist: sacred meal, sacrifice and Real Presence. Bishop Barron roots each aspect in biblical teaching and explores them in his familiar style: using story, referencing the Bible and citing saints and theologians.
Although I greatly respect books about the Eucharist that focus on meditations, reflections and prayer, Bishop Barron's new book filled gaps that helped me understand the biblical truth of the "Messianic Banquet," as he calls it.
A great communicator, skilled in both writing and preaching, Bishop Barron distills biblical teachings and truths, making them relevant to our times, and brings a depth of understanding and heart to his work. This again holds true in his book, Eucharist.
Eucharist by Bishop Robert Barron is published by Word on Fire Institute. It is available for purchase at bookstore.wordonfire.org, $19.95.
This article appeared in the November edition of The Catholic Telegraph Magazine. For your complimentary subscription, click here.