Brother David Henley: Buckeye-State Brother Hopes Others Will Answer Call
by John Stegeman
When David Henley graduated high school, he suspected he had a calling, but first he had to figure out where God wanted him. He joined a diocesan discernment group and began exploring. It wasn't long until he first encountered the Glenmary Home Missioners, but still there were choices to make.
Over a 10-year period, he stayed in touch with Glenmary, visiting its group volunteer program and participating in vocation retreats. His commitments went from short-term to spending more than year helping manage the program. In time, he found his true calling was to religious brotherhood.
"As I got to know Glenmary, I saw the ministry being done by Glenmary brothers," he said. "I was inspired by them and saw how my gifts could also be used and shared as a Glenmary brother."
Glenmary Home Missioners is a Catholic society of priests, brothers and lay coworkers who bring the Catholic Church to rural Appalachia and the South where it is not effectively present. In most Glenmary territories, which missioners refer to as "Mission Land, USA," Catholics make up less than one percent of the population.
Along the way, Brother Henley worked as a waiter, professional juggler and street performer. He also stayed open to the promptings of the Holy Spirit. He discerned with two other religious orders and spent time as a lay missioner.
"But my call was to be a rural missioner," he said. "I had tried other places, but I knew my heart was calling me back to Glenmary and Mission Land, USA. I had seen the tremendous need in rural Appalachia and knew that there was a wide variety of ways that I could serve."
Religious brothers have always maintained a smaller footprint than religious sisters and priests in terms of total population, but have suffered a similar decline in recent decades. The Center for Applied Research in the Apostolate (CARA) reported the national population of brothers in 2014 was 4,318, down from 12,271 in 1965.
Brothers serve in a variety of roles. Brother Henley has worked as a Spanish-English translator, poultry plant line worker and religious educator before taking on his current role as Glenmary's Vocation Director. Brothers can find themselves working in any field their talents are suited to, bringing the faith to those around them in a way consistent with their community's charism.
Henley suggests those discerning their vocation begin with prayer and keep in mind that the priesthood is not the only option in the religious field for men.
"Most vocation materials young men will encounter are asking them to discern priesthood," he said. "I think the first way to discern is to pray about it. Then tell someone you're thinking about it. Tell your parish priest, or a family member or a close friend. How do they respond? Do they say it's a good idea? Why or why not? And the best part is to come and see. Try to visit
two or three different religious communities to experience their community life and their ministry. It is a good thing to compare when you are at this stage of discerning. Ask yourself, where do I see myself fitting in with these communities?"
God is still calling men to the vocation today. Brother Henley notes that since 2006, Glenmary has had just as many men take final oath as brothers as it has ordained to the priesthood.
"I think the brothers' ministry is essential to the Church and to building the kingdom," he said. "I know God is still calling men to be Glenmary brothers, I am praying that they respond with
a yes."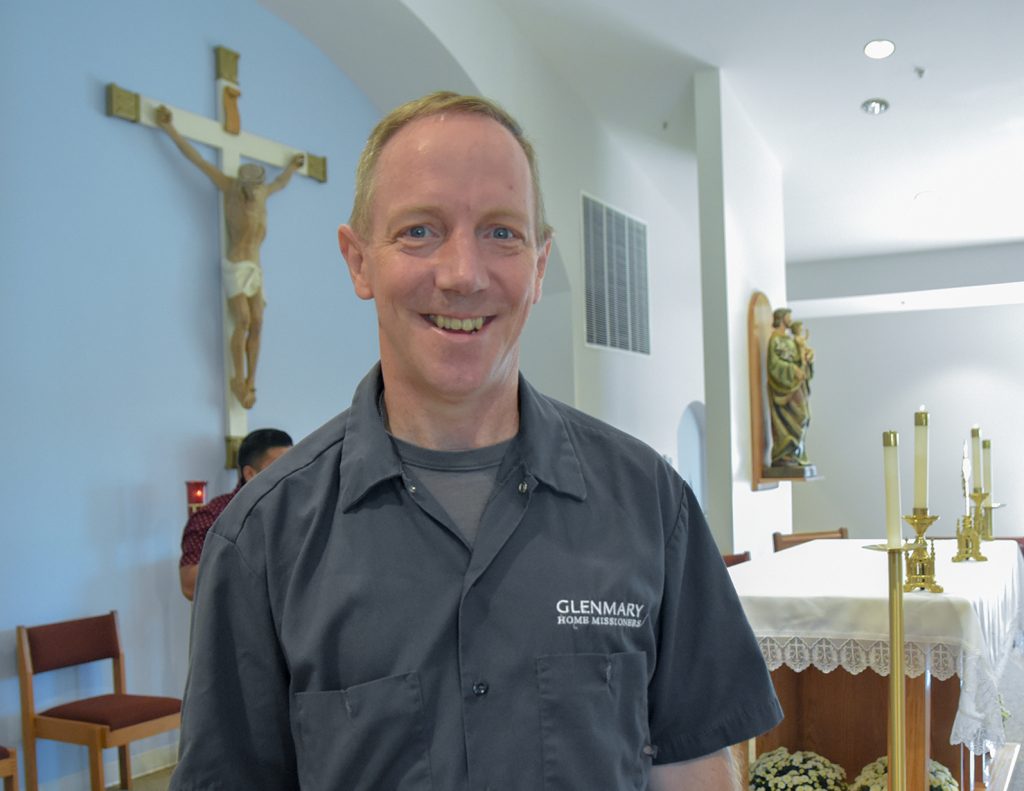 This article appeared in the June edition of The Catholic Telegraph. To receive a complimentary subscription at home, click here