Campaign collects $100 million; already making a difference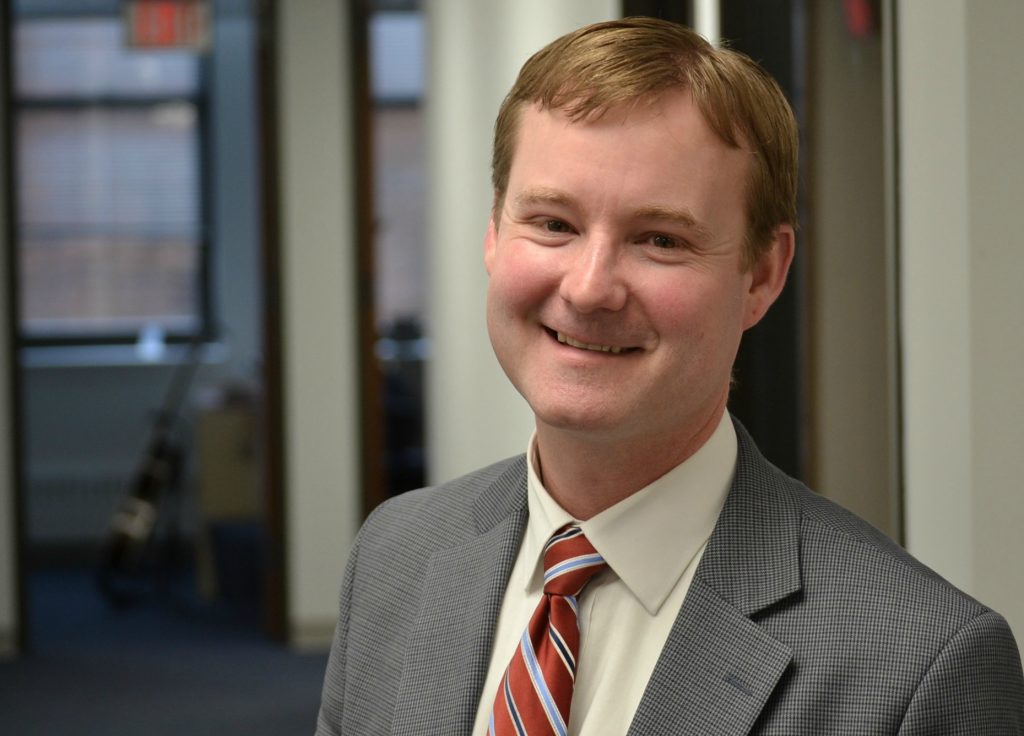 By Steve Trosley
David Kissell always has a smile on his face, but none so big as the one he displayed recently when the "One Faith, One Hope, One Love" effort registered $100 million in pledge payments having been paid to the campaign.
   Kissell, director of the archdiocesan Stewardship Office, has much to say about the generosity of the Catholics of the Archdiocese of Cincinnati, but he has even more to say about his ministry and how the strong vein of stewardship allows him and his team members to bring the fruits of Christ's church to its people.
   "We're truly a ministry that can teach the faithful that everything is a gift from God and when we share those gifts with others, we are bringing them the message of salvation Jesus entrusted us with," Kissell said.
   The campaign, initiated in 2015, attracted $165 million in pledges, donations and bequests. The goal had been $130 million, Kissell said. The money goes into the Catholic Community Foundation, a separate entity, with a board of directors who see to it the funds are invested and distributed according to the stated purposes of the campaign.
   For example, twice a year the Education Foundation distributes scholarships — $4 million total, thus far — to assist families sending their children to Catholic schools. Qualifications are vetted by an outside third party and awarded accordingly.
   Money set aside for fostering vocations — 12 percent of the total — has funded "chairs," (professorial positions), air conditioning for the seminary's St. Gregory the Great Chapel, and reduced tuition for lay students in the pastoral ministry program.
   "You can see it happening," Kissell said. "When I used to go to class at the Athenaeum, I would see three to five students in a class. Then, after the discounts, I was seeing 12 to 15, due to the tuition discount funded by the endowment."
   Kissell, who learned his trade the hard way — "as a parish development director, fresh out of college" — has high praise for his team: Ryan Lopez, director of development operations; Leslie Odioso, donor relations manager; Maureen Griffin, campaign and appeal assistant; and Toni Alander, campaign assistant.
   The team members play a role in the active ministry as well, he said. "A large percentage of the pledges has been paid by credit card or electronic fund transfers. Sometimes the card expires before the final payment and Leslie or Maureen will need to call to get that updated. This is not just about collecting money. They often visit with donors when calling and ask them what's going on in their lives, and they open up to us.
   "We get to know them better and we can tell them how their sacrifice is making a real difference in people's lives," Kissell said. "Everything we have is a gift from God and He wants us to make the most of what He's given us. This gives us an opportunity to shine a light on those gifts and God's work. It also helps us stay in contact."
   Parishes are also benefitting from the historic campaign, as 20 percent of donations go back to the parish for its own local priorities. If a parish exceeds its campaign goal, 60 percent of over-goal contributions are returned.
   Meanwhile, the stewardship department was able to celebrate another goal-busting performance of the Catholic Ministries Appeal, the annual drive that funds annual budgets for numerous ministries in the archdiocese.
   In addition to this annual $5 million plus appeal, the parishes are receiving funds collected over their endowment campaign goal.
   'The pastors really made a difference in our efforts for this campaign," Kissell said. "They realized the need and they recognized how important it was for them to invite their families to participate."
   Kissell foresees a continuing stewardship character in the archdiocese, even as the current group of contributors age and retire.
   "We're seeing younger families come forward," he said. "They want to transform the world and they see this as a way to do that. The very programs this money funds — the School of Faith and Vocare, for example — will bring stewardship full circle back into the younger age group. We will also use the power of social media to help them make the connection to us."
   The Stewardship Office is looking forward to a special project, "Giving Tuesday," Nov. 27, that will use social media to reach out to the faithful in the archdiocese. Kissell foresees an energized youth participation in that project, about which there will be more information coming in the next month.
   To learn more about One Faith, One Hope, One Love, the CMA annual appeal, and stewardship ministry in the archdiocese, visit: Catholiccincinnati.org/ministries-offices/stewardship.