Rosary Garden blooms in Reading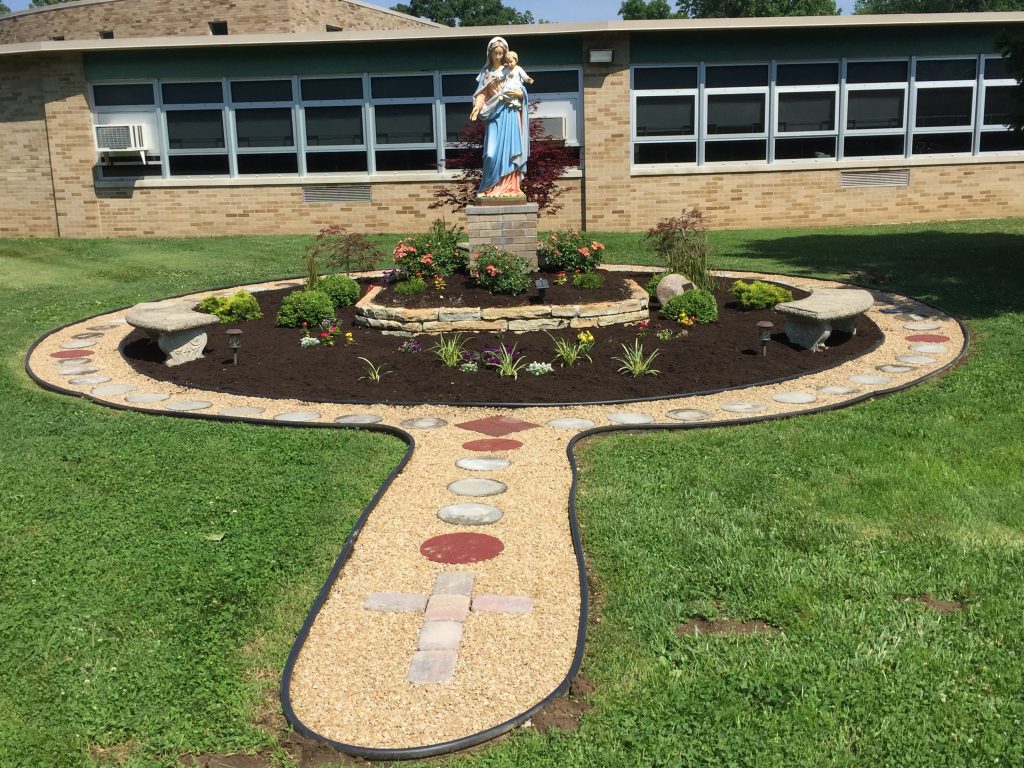 By Gail Finke
While our summer Mary Garden photo contest showed you scores of home gardens dedicated to the Blessed Mother, one reader's more ambitious project deserves special notice.
Matthew Smeal, a member of Evendale Boy Scout Troop 598, created a Rosary Garden for St. Nicholas Academy and Our Lady of the Sacred Heart Parish in Reading as part of his Eagle Scout project.
Before Matthew started to work, a raised bed in the school's lawn featured an unpainted statue of Mary holding the infant Jesus. A small brick pedestal and a few rose bushes in a raised bed gave the statue a neat, but modest, setting.
The new Rosary Garden designed and built by Smeal and his team features stone benches, a stone wall in place of the original brick holding the raised bed, and a wide circular bed planted with flowers and low bushes is surrounded by a gravel path. Stone pavers set into the fine gravel mark the beads of the rosary. Visitors can walk the path or sit on the benches to pray.
Smeal also painted the statue, which is now lit at night so that it can be seen 24 hours a day.
"It's a beautiful garden," said Matthew's father, Scott Smeal. "And it's used often by our parishioners and SNA students."
To see all our Mary Garden photos, visit the gallery at our Facebook page.