Cardinal says in homily Pope Francis will visit Mexico in February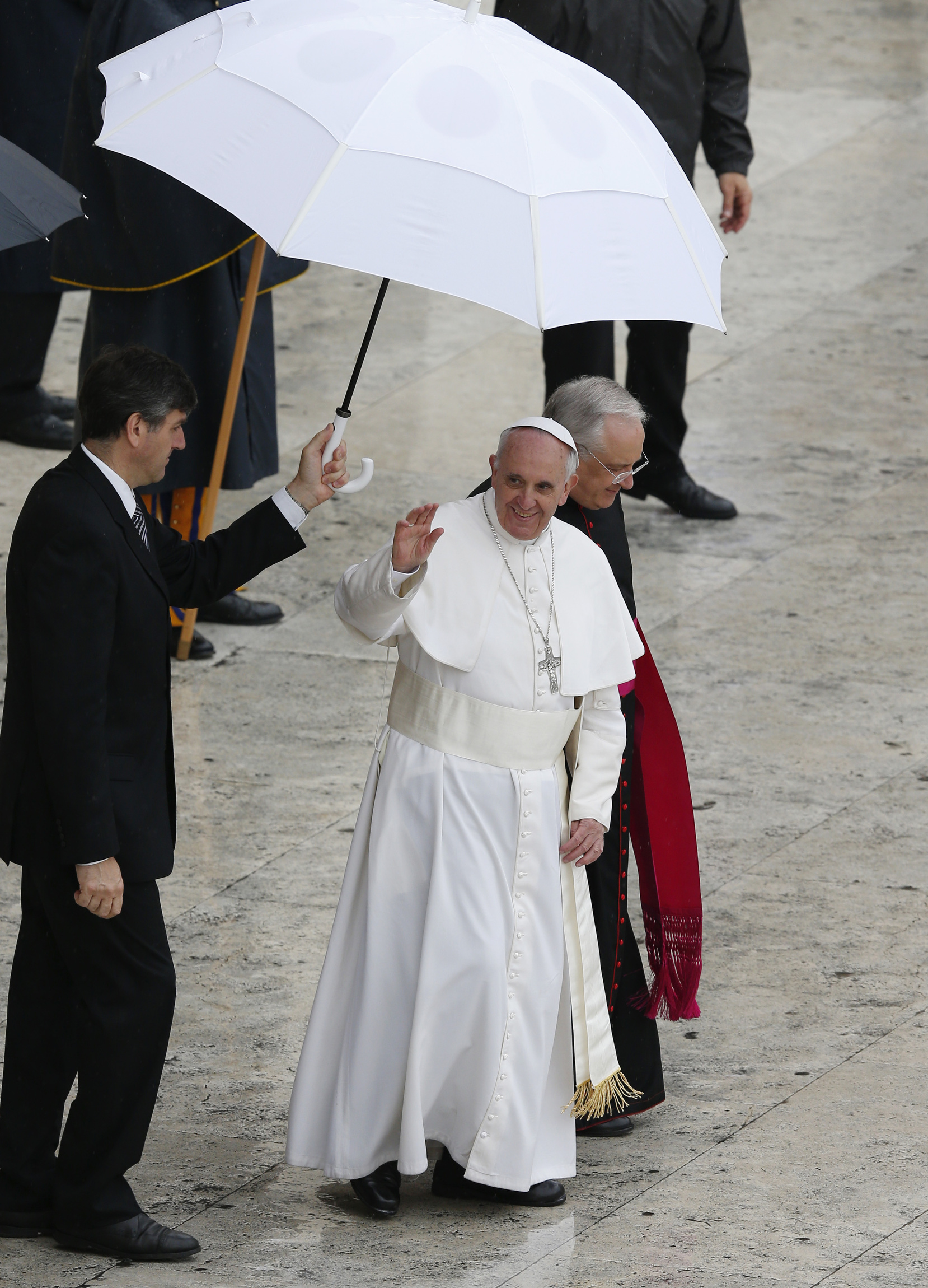 By David Agren Catholic News Service
MEXICO CITY — Pope Francis will visit Mexico in February, marking the pontiff's first trip to the heavily Catholic country, said Cardinal Norberto Rivera Carrera of Mexico City.
Cardinal Rivera revealed the date Pope Francis would arrive in Mexico Feb. 12 during a homily Nov. 1, but he offered no other information on itineraries or the length of the stay.
"From that day onward, we will receive him with a lot of affection," he said.
The Vatican has not confirmed the dates.
Father Hugo Valdemar Romero, Mexico City Archdiocese spokesman, said Vatican officials responsible for organizing papal trips planned to arrive in Mexico Nov. 3. Details of where the pope might visit "are still to be determined," he said.
Vatican and Mexican church officials confirmed in October that Pope Francis would visit Mexico in 2016, triggering media speculation on where he would visit and pronouncements from politicians that the pontiff would pay visits to their states.
"It's due to the decadence of the political class" and it wanting to "take advantage … of the pope's enormous popularity," Father Valdemar said of the enthusiasm for the pope among politicians, a group that clung to anti-clerical ideals in past decades as church and state were officially estranged in Mexico.
Both houses of the Mexican Congress have invited Pope Francis to speak — as he did in the United States — but Father Valdemar called that possibility "unlikely."
The pope's mission is "evangelizing and reinvigorating the believers' faith," said Bishop Felipe Arizmendi Esquivel of San Cristobal de las Casas in southern Chiapas state, the newspaper La Jornada reported.
Pope Francis is expected to stop at the Basilica of Our Lady of Guadalupe in Mexico City, the world's most visited Marian shrine.
States mentioned for visits include Michoacan to the west of Mexico City, where outward migration has been strong for generations. Self-defense groups formed there in recent years with the blessing of parish priests to fight back against drug cartels. Chiapas, home to a large indigenous population, also has been mentioned.
Pope Francis said in September that he had wanted to visit Mexico, but instead went to Cuba in advance of his U.S. trip. In Mexico, Pope Francis told reporters his wish was to symbolically cross from the border city of Ciudad Juarez into the U.S. as an expression of solidarity with migrants.
Priests, religious and lay Catholics are at the front lines of those offering humanitarian and legal assistance to the thousands of Central Americans transiting the country on northbound trips, although such migrants are increasingly being detained and deported.
"The subject he wants to address is migration and Ciudad Juarez is being signaled," Archbishop Carlos Aguiar Retes of Tlalnepantla told the newspaper Excelsior.
Pope Francis will be the third pontiff to visit Mexico. Pope Benedict XVI made the last papal visit in 2012, traveling to Guanajuato state.
Posted Nov. 3, 2015