Connecting Seniors Ignatian Volunteer Corps with those in Need.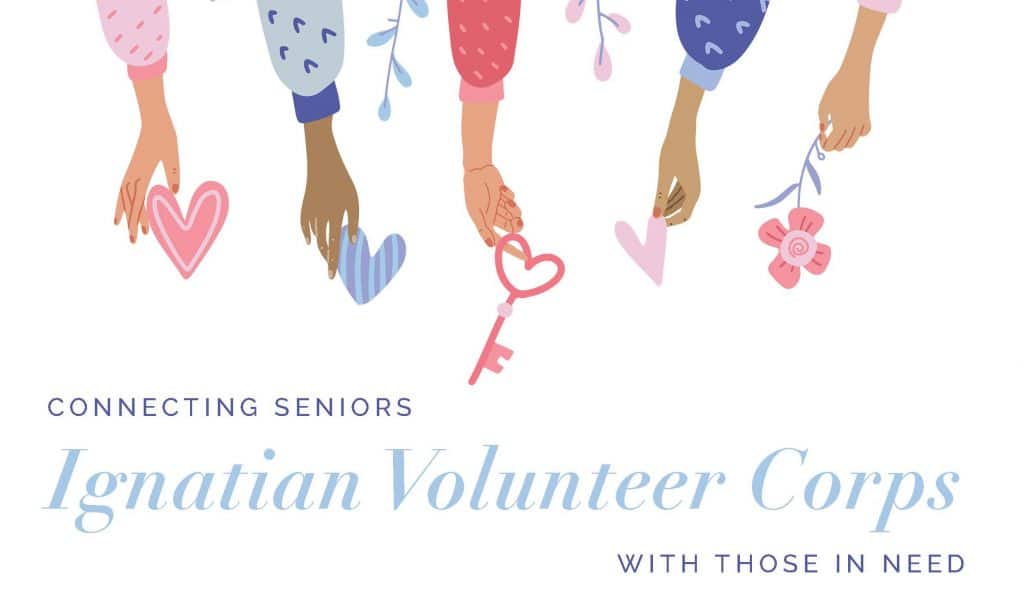 by Patricia McGeever
Although Steve Hatke's career as an electrical engineer did not prepare him to work with people experiencing homelessness, he has dedicated his retirement to helping those looking for a chance to change their lives.
"For me, it was a huge step out of my comfort zone because it's so easy to turn a blind eye to the situation," said Hatke. "It's taken a long time for me to get comfortable being there and understanding the situation and seeing that these poor people are just looking for help."
When Hatke looked for a way to give back to the community, he became involved with Ignatian Volunteer Corps (IVC), an organization founded in 1995 by two Jesuits. Helping people over age 50 (mostly retired professionals) minister to others while growing spiritually themselves, IVC is now in 15 cities including Greater Cincinnati. Hatke volunteers as an office manager and maintenance manager at Welcome Home Collaborative, a nonprofit providing transitional housing and a life coach program for the homeless and working poor in Cincinnati's Over-the-Rhine neighborhood. That's how he met Lutheran Pastor John Suguitan who runs Welcome Home Collaborative.
"The Holy Spirit guided Steve to us. So we are blessed to have him," said Pastor John. "He's really amazing. I can't say enough superlatives to describe Steve."
Jane Connolly is a retired school teacher who started with IVC as a tutor in a local school. When Covid prevented outsiders from entering the schools, she volunteered with her parish food pantry at Church of the Resurrection Parish in Bond Hill. She finds the experience very fulfilling.
"It really connects me to people," Connolly says of IVC and her parish volunteer work. "It just really keeps me connected to that philosophy that God is in each one of us and you can find Him any time of day in any person. That's just made a big difference in my life."
Ignatian Volunteer Corps members agree to give eight hours a week of their time and talents to a nonprofit and meet monthly for Mass and to share their experiences. IVC works with eight nonprofits in the Archdiocese of Cincinnati, and the Diocese of Covington and is working to expand. Nonprofits pay IVC a fee based on the number of hours a volunteer will work.
Now recruiting new volunteers and nonprofits for IVC, Tom Conway had retired, lived on a North Carolina beach for five years, then moved back to Cincinnati in 2020. A friend told him his fundraising consultant background might make him the perfect region director for IVC.
"It's a challenge but it's an exhilarating experience to see God's work," said Conway.
"It's rewarding and challenging at the same time in this time of Covid. But the IVC volunteers are committed and they personally want to give their time and expertise to make the world better one opportunity at a time."
For more information, contact Tom Conway at [email protected] or 910-685-5084.
This article appeared in the April 2022 edition of The Catholic Telegraph Magazine. For your complimentary subscription, click here