Shine On: Shining Light on Summer in the Covid-19 World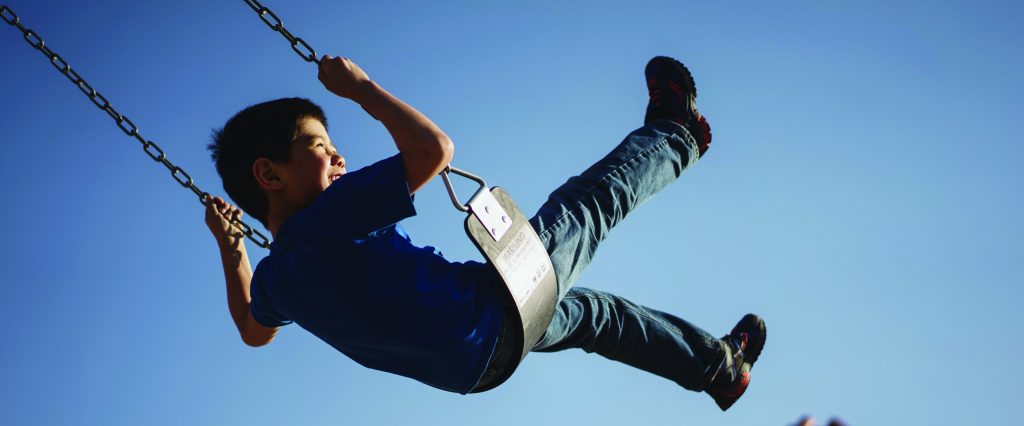 $1,381 was withdrawn from my checking account on May 15. The payment was the final installment for a June baseball tournament, and the account was for the baseball team that I coach and manage. We are going to Disney World! Six days. Eleven kids. Baseball, theme parks and unforgettable memories.
Strike that. We were going to Disney World. The Magic Kingdom park alone attracts more than 50,000 guests every day. In the age of social distancing, that's just not going to work. Our baseball tournament is toast. Grandparents, aunts, uncles and cousins were all going too. It was supposed to be an epic family vacation.
And now those plans are gone and we have to figure out what summer vacation will look like in the COVID-19 world we are all living in. It's tempting to be frustrated or even resentful, but God calls us to be a people of hope. Romans 8:28 promises us, "We know that all things work for good for those who love God."
Here are some things to consider if you want to figure out how to have a good summer despite our challenging times.
STAYCATIONS AREN'T A BAD OPTION.
They might not have the glitz or glamour, but I'm telling you: Staycations are great. The first time my family did a staycation was for one simple reason: We were broke. Cash-strapped with a couple of little ones in tow, we decided to forego anything fancy and just take a week off.
It was amazing. Our week was filled with new experiences, unexplored local sites, lots of eating out, AND we still got to sleep in our own bed. There really is only one problem with a staycation: You won't want it to end.
Pro tip: Google "best things to do in Dayton/Cincinnati/etc." You'll find a bunch of great lists brimming with experiences that you've never tried before. And don't be afraid to eat out more than you normally would. It's still a vacation! Avoid dishes at all costs.
NOW IS THE TIME TO TRY NEW THINGS.
Remember all the activities that used to keep us busy? The sports, the camps, the pool… Who knows when, or if, life will get back to the way it was? If the world is new, and the experience is new, then there has never been a better time for you to try something new! What new activity could your family learn to do that COVID-19 can't take away? Maybe it's playing an instrument or learning to fish. Maybe it's mastering chess or working on your car.
Has much been taken? Sure. But all the busy-ness that was taken is also a great gift. You have a blank page. Don't think about the things you can't do, think about the things you can do.
Pro tip: Keep it fun, not a chore. Brainstorm a list with your family and choose three activities to try. Give each a shot, but don't be afraid to narrow it down to one or two new activities.
IT MIGHT BE TIME TO INVEST IN THAT PLAYSET.
The average family spends around $2,000 on a summer vacation. If the summer vacation is now off the table, perhaps it's time to splurge on something else for the family. Anything that keeps the kids out of the house and gives the family something fun to do together is a win. A vacation lasts a week, but a playground can last for years.
Pro tip: Let the kids be a part of the purchasing process. It can be difficult sometimes to excite a teenager, but letting them help spend money usually works!
Take some time to figure out the good God wants to do with your life this summer, and you'll have taken St. Peter's advice from 1 Peter 3:15, "Always be ready to give an explanation to anyone who asks you for a reason for your hope."
DOMINICK ALBANO is the director of Digital Engagement for The Catholic Telegraph, as well as an author and national speaker. He lives with his wife and their four young sons. [email protected].