Family Activites for March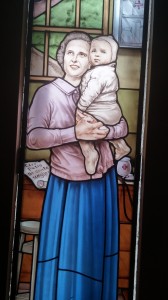 Staff Report
We've reached half-way in March, and here's some family activities for the rest of March:
Around March 17th March Madness Catholic Bracketology. When the teams are announced for this year's March Madness create a Catholic Bracketology and discover the Catholic Universities and Colleges. Each member of the family can be assigned a school and learn about that institution and share information with the family.

Thursday March 19th : Feast of St. Joseph: Today would be a good day to ponder St. Joseph's life and his "yes" that can be found in the Gospel of St. Matthew. If there are any carpenters or contractors in your family, invite them for a dinner and pray with them for their success and discuss their lineage to St. Joseph. Another family activity is to pray to St. Joseph if there's a family house fix up project for the spring for the project's success and completion.

Wednesday March 25th : Annunciation. Begin the morning with the Angelus and reflect on "Behold the handmaid of the Lord, Be it done unto me according to your word".  Take time to reflect, what is God calling me to do? Today is a good day to think about our Mother and to pray to Our Blessed Virgin Mary. Reflect on the joy of children in our families. At some point in the day pray for those family and friends that are pregnant or those having a difficult pregnancy.
Posted March 15, 2015