Family activities for April include Holy Week and Major League Baseball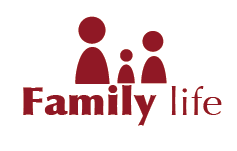 Staff Report
Enjoy these suggested family life activities for the month of April (and late March)
Holy Week 2015: As a family celebrate Holy Week at your local parish as well as partake in some great traditions in the Archdiocese of Cincinnati. Each day have the family plan a morning and evening prayer.
Begin with reflections on Palm Sunday, the symbolism of the palms, the triumphant entry;
On Monday, reflect on the raising of Lazarus in John's Gospel.
On Tuesday, discuss the humanness of betrayal as Judas leaves to betray Jesus and Peter swears he would never betray Him.
On Wednesday, have a reflection on when we fall short of our promises and read Matthew's Gospel reading.
Take some time during the Easter Triduum and attend Mass Holy Thursday evening, the Good Friday service, and Easter Vigil. These three magnificent days can firm our family's foundation of faith. In the Archdiocese of Cincinnati, there are many unique faith filled events. On Wednesday, April 1, at 7:30 p.m. at the Cathedral of St. Peter in Chains is the Ancient Office of Tenebrae, which features music of Holy Week by the Cathedral Choir.
From midnight Good Friday, April 3, until 11:59 p.m. is the praying of the steps in Mount Adams at Holy Cross Immaculata. This can be a wonderful experience, praying each of the 96 steps, reaching the summit to the entrance of the church.
Opening Day 2015 April 6: If you're headed downtown Opening Day, start your festivities with Mass at the downtown churches. The parade starts at noon, and the game is at 4:10 p.m.
St. Peter in Chains Cathedral has Mass at 7:00 a.m. and 11:30 a.m.; St. Louis Church has Mass at 12:10 p.m., St. Francis Xavier has Mass at 6:00 a.m. and 11:30 a.m., and Old St. Mary Church in Over-the-Rhine has Mass at 7:15 a.m. (Latin) and 12:10 p.m.
Today is an opportunity to discuss with the family the idea of service and tell the story of Roberto Clemente. Clemente, who played Major League Baseball with the Pittsburgh Pirates, spent time in the off season doing charity work. In December, of 1972, a massive earthquake struck Managua, Nicaragua and Clemente arranged aid packages to be delivered. Sadly his plane crashed off the coast of Puerto Rico claiming the life of the Hall of Famer. Clemente's last at bat came on Oct. 11, 1972 at Riverfront Stadium during the playoffs with the Cincinnati Reds.

April 25,The Feast of St. Mark, the Evangelist: Cherries? So how do cherries and the feast of St. Mark, who penned the second Gospel, go together? Legend has it that Pope Gregory the Great had an unexpected desire for cherries. Since it was April 25, there weren't many to be found yet and a gardner was trying to find some. He walked in a garden when he was visited by St. Mark asking him why he was so exasperated. When the gardner told him, the legend has St. Mark blessing a special tree that became filled with delicious cherries.
Pope Gregory the Great enjoyed these immensely. So today, celebrate St. Mark, reflecting on his Gospel, and serving a cherry type desert.
Throughout April, Vocation View Daughters: April is a time of spring showers, new growth, and enjoying spring. As daughters, how can you serve your family? List the things you excel at? Reflect on those things that you could improve on. Take some time to celebrate your friendships and in prayer ask the Lord for guidance. How can I be closer to God in my daily activities? What is my relationship with the Blessed Mother?

This Family Life Activities feature originally appeared in the April 2015 print edition of The Catholic Telegraph.