Family activities for March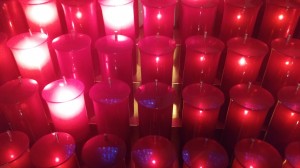 Staff Report
Lenten Family Reflections 3rd and 4th week of Lent: We often think about the importance of prayer in our daily lives, but at times, those prayers don't seem to be answered. During a family discussion discern those moments where prayer wasn't answered, whether it was someone facing illness, a good grade on a project and pray for enlightenment and grace to move past the disappointments in our daily lives.

Lenten Family Reflections 5th and 6th week of Lent: In the final two weeks of Lent list those prayers that were answered and as a family offer to God praise and thanksgiving. Think of Christ's time before his passion and how that affects our lives today. You may want to think about the Lesson of the Fig Tree in Luke's Gospel or the Raising of Lazarus in John's Gospel in how that applies to our families as we prepare for Holy Week 2015.

Throughout March: As we continue The Year of Consecrated Life, remember our Men Religious. In March, discuss with your family a Brother that may have had an effect on your life. You may want to have the family make a card and send him a note of thanksgiving

Throughout March Vocation View Sons. Take some time during March and reflect on your vocation as a Son. Are there times you could help out the family more? Perhaps there are moments when you could dial down irritating your siblings? Am I doing the tasks my Parents have asked me? What are some of the things I could improve on? As a reflection think about your parents sacrifice for you and respond with letting them know your respect and gratefulness.
Posted March 8, 2015