Festival season begins this weekend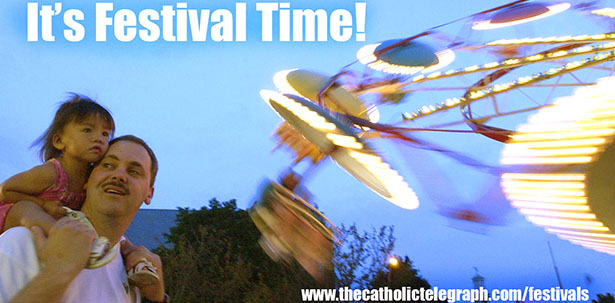 Staff Report
Summer doesn't officially start until June 21 this year, but the onset of church festival season is a sure sign summer is on the way. The first Catholic Church festivals of the season in the Archdiocese of Cincinnati open up this weekend (May 15-17) beginning Friday night.
The opening weekend festivals, listed alphabetically, are St. Aloysius Gonzaga (Bridgetown), St. Brigid (Xenia), St. Catharine of Sienna's Cincitalia (Cheviot), St. Patrick (Troy) and Our Lady of Victory (Delhi). Three of the five on opening weekend take place on Cincinnati's west side.
The Catholic Telegraph's 2014 Festival Guide includes 90 festivals for you to enjoy between this weekend all the way through November. A print version of the festival guide was published in the May 2014 print edition of The Catholic Telegraph in a special pull-oh-and-save guide, but the online edition includes far more details on entertainment, food and more.
Festivals are listed by weekend in the guide, and alphabetically by town after that. The easiest way to find a specific festival is to use the search setting in your browser (Control+F on a PC, Command+F on a Mac) and search for the name of your parish. Check out the 2014 Festival Guide HERE.
The online edition of the festival guide had nearly 20,000 page views in 2013, making it the most popular single page at www.thecatholictelegraph.com.
If your festival isn't listed, or you see an item in need of correction, submit that information to Greg Hartman at [email protected].