Glenmary Hires New Assistant Development Director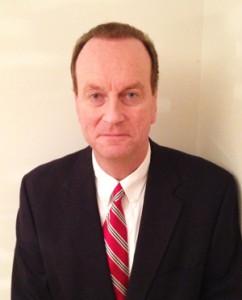 CINCINNATI – Jim Rice was hired as Assistant Development Director for Glenmary Home Missioners.
Rice will assist the Director of Development, Father Don Tranel, in the planning, coordination, direction and management of Glenmary's development activities. He is also responsible for the cultivation and solicitation of major gift prospects and management of the activities of the planned giving department.
Rice has nearly 30 years of development experience. He has helped raised over $250 million in capital campaigns for more than 50 faith-based clients and has organized and trained hundreds of volunteers. He is a member of the Association of Fundraising Professionals.
Rice attended Roger Bacon High School in Cincinnati, Davidson College and Northern Kentucky University, where he earned a Bachelor of Arts in History. Rice resides in Cincinnati with his wife, Judy. They have six children and soon-to-be 12 grandchildren.