Growing Numbers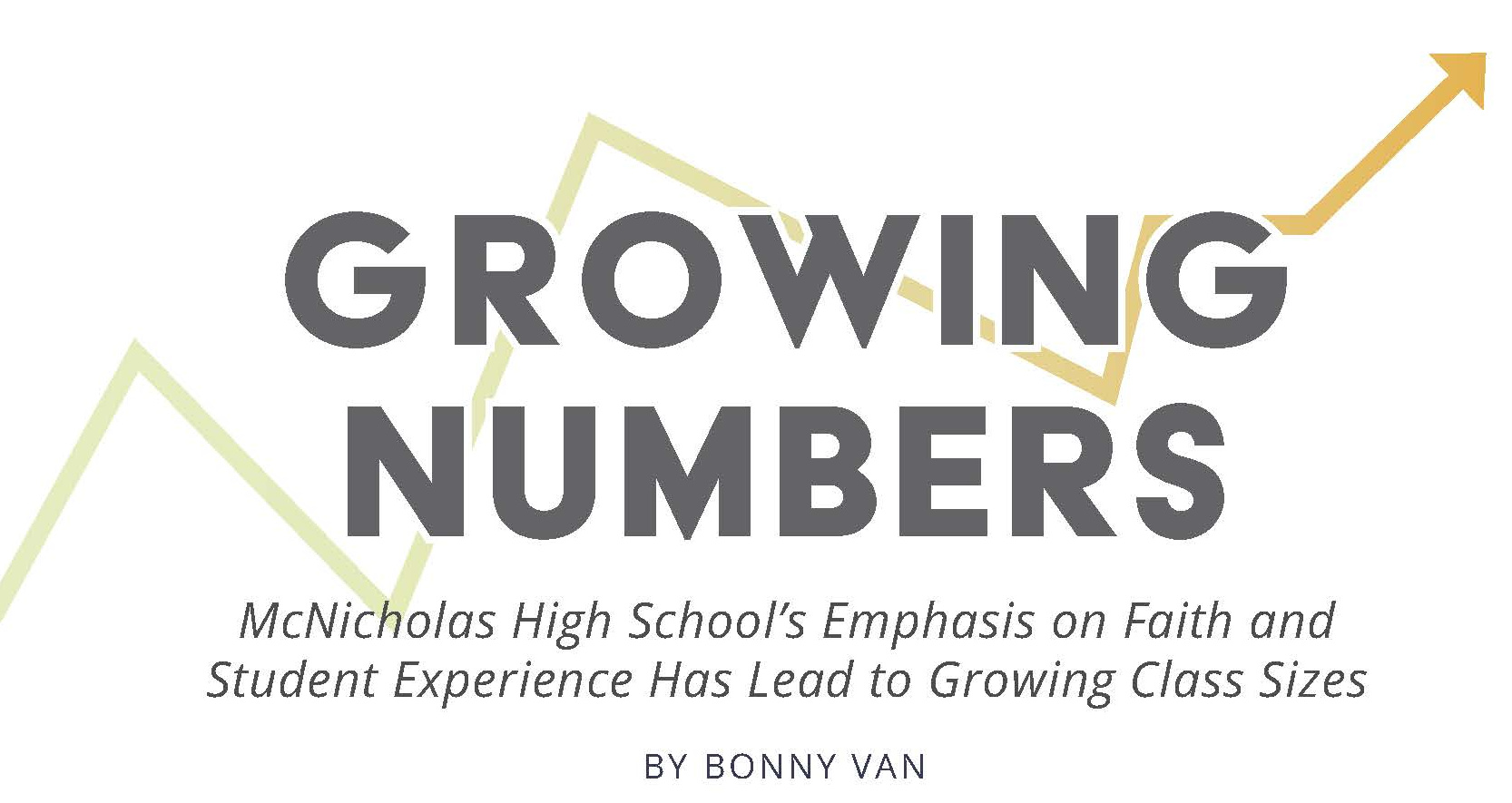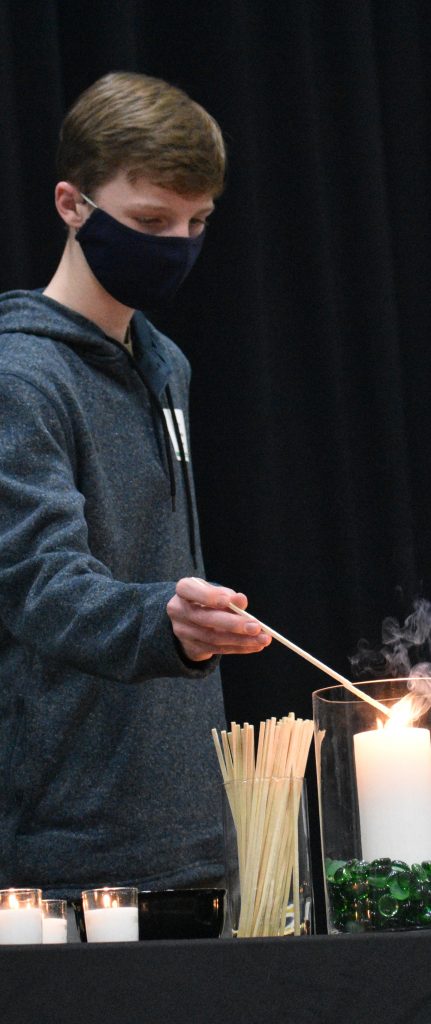 Open houses, shadow days and "a very positive buzz" surrounding McNicholas High School in Cincinnati are drawing students to the school in record numbers, according to Anne Jones, director of communications and marketing at McNicholas.
The school's current enrollment of 487 has seen a steady increase over the past year with 21 new or transfer students over the summer, and 10 new students added to the Junior class for a 7-percent increase. Freshman enrollment for the fall, 141, is up 28-percent compared to the same time last year, and more students are expected to enroll.
"We have re-envisioned our open house and our shadow experiences," said Jones. "The result was a customized experience that gave as much personal attention to each prospective student as we give to the students who are in our building every day."
Jones said all but three of the eighth- graders who attended the high school's open house enrolled for the 2021-22 school year. That personal touch made an impact on freshman Remington Holder, who felt he was part of the school community when he spent a shadow day at McNicholas. He also said he'd heard from others about "McNick."
"I knew many people from our community who went [to McNicholas] and all of them talked about how they had great experiences there," said Holder. "This, combined with the fact that McNicholas offers the UC Early IT (University of Cincinnati Early Information Technology) program sparked my interest in going there. Coming from a small school community, I also wanted to stay in a community that was tight knit."
McNicholas has a long history in the Archdiocese of Cincinnati, dating back to 1915 when the school was founded by the Sisters of St. Joseph of Medaille, as St. Joseph Academy. Then it was a day and boarding school for girls in the Mt. Washington neighborhood. By 1950, Archbishop John T. McNicholas reassigned the school as the first co-ed Catholic high school in the area, and the name was changed the following year to McNicholas High School. Over the decades, the campus has grown to include more classrooms, gyms, an auditorium, library, theatre and an athletic complex.
Jones, who has worked at the school for 22 years as a teacher, librarian and communications director, said a new leadership team and new initiatives have brought "a renewed energy and excitement" to the school's programs. She said the school has launched a new branding campaign, based on community conversations, which helped highlight "the real strengths of McNicholas." Those strengths include a 12:1 student- teacher ratio, college credit programs and competitive athletics, in addition to strong art, architecture, theater, sciences and community service programs.
"Something that is special about McNicholas to me is that there is something for everyone," said Sophomore Julia Hart, whose mom and dad are McNicholas alums. "I feel as if everyone makes a difference to the community and helps show who we are. Being a smaller school is also really great. It gives me an opportunity to make a connection with almost everyone."
Jones explained the school's long-time motto, "That youth may grow toward full stature in Christ," is on the cornerstone of the building and has not changed, but has been expanded to include the concept of "Finding Your Brilliance."
"God gives us these unique talents, and everybody's different and unique and we all come with these special talents. Here at McNick, we find a way to help students discover that and develop it and that's 'brilliance' and 'stature,' " she said.
"We love McNick!" said Suzette Spears, whose sons, Jack, a Senior, and Wyatt, a Freshman, attend the school. "The sense of community, faith-based education, collective leadership of school, longevity of key teachers and focus on communication in classes were the top reasons we chose to send our children here. Our children are thriving in and out of the classroom."
Parent Duane Granger said her daughter, Aimee, has grown scholastically and spiritually through opportunities at the high school while Aimee, a Senior, said she knew from her experience at a shadow day that she had found a "home" for the next four years.
"I chose McNick because as soon as I shadowed, it felt like home," said Aimee. "I felt the community spirit that McNick had. I felt welcomed and I could see myself growing as a person and in my relationship with God."
This article appeared in the May 2021 edition of The Catholic Telegraph Magazine. For your complimentary subscription, click here.