Have a question for our bishops? Have it answered during Lent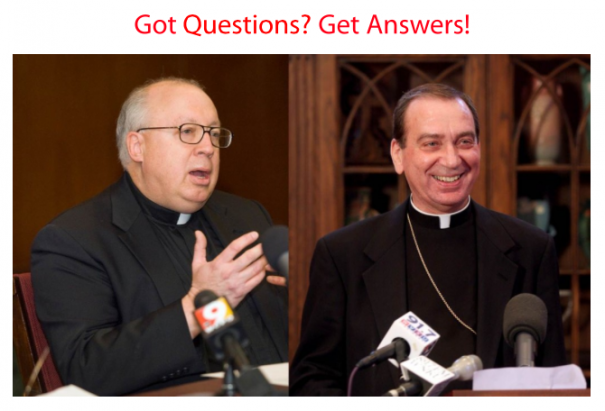 Ask a Bishop!

Have you ever wondered what a bishop does all day? Are you curious about Archbishop Dennis M Schnurr or Bishop Joseph R. Binzer's thoughts on a particular subject? What are their favorite memories of Pope Benedict XVI? What they do in their spare time?
Now's your chance to find out!
Post a question in the comment section on the Ask a Bishop! post on the Archdiocese of Cincinnati Being Catholic blog. Archbishop Schnurr or Bishop Binzer will answer one question, selected randomly, each week during Lent.
Don't have a question? Head over to the link anyway and see answers to previous questions.