Catholic at Home: Heavenly Hope for Imperfect Parents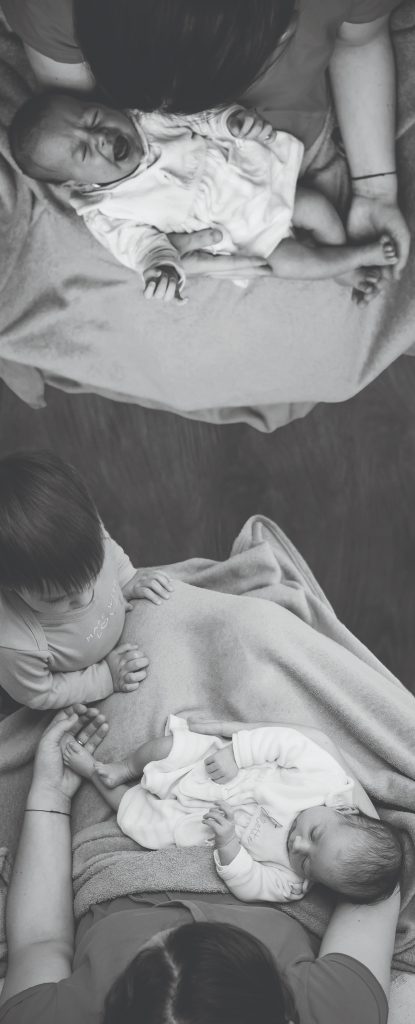 I'm just a few days into a consecration to St. Joseph. In anticipation of handing my merits and shortcomings over to the adoptive father of Jesus, I'm gaining more hope in St. Joseph as a leader, provider and protector of my own heart and family. I feel a pull, an invitation to entrust my worries to him – especially anxieties concerning my marriage and children.
Full disclosure: prior to Pope Francis declaring this the Year of St. Joseph, I had given just a couple of glances in the direction of the "silent father," as he is sometimes known. It's OK for a saint to not be a favorite – they're all great, but I didn't feel much of a draw until recently, and I've discovered a man after God's heart who will be a holy protector of not just me, but of my family as well.
We know that Jesus was born to be the Savior of the world. Similarly, God revealed his plan for humanity through the Blessed Virgin Mary; she was handpicked to be Christ's mother as well as ours. But St. Joseph? He was born with original sin while his family was spared the stain, but as Catholics – Catholic parents especially – it's paramount that we see St. Joseph as CHOSEN.
MOM AND DAD'S INFLUENCE
Every kid, adopted or born into a family, grows up emulating his parents' behaviors. I joke like my mom. I'm pragmatic like my dad. The whole "nurture" argument is strongly supported when I take a close look at my mannerisms in light of my parents. And so it was with Jesus. Though fully divine, the Christ Child wasn't immune to the influence of His surroundings, and that includes His upbringing by His Mother Undefiled, as well as His imperfect adoptive father.
What's amazing to consider is that God, knowing Jesus would grow up learning to be like his earthly father, chose St. Joseph and blessed him with certain characteristics that Jesus himself would eventually emulate: his obedience to the will of God; his trust amid uncertainty; his compassionate care for Mary and hard work for his family. St. Joseph was born to raise the Son of God, just as we were born to raise the children we have.
God chose with detailed intention the woman to be His mother and the man to be His earthly father for His only Son. 1 John 3:1 says "See what love the Father has given us, that we should be called children of God; and so we are." It is because of God's love for us that He chose us to be parents for our kids with the same care and concern he had for Jesus.
WE HAVE WHAT IT TAKES
Our boys and little girl weren't arbitrarily thrown into the Sciba house – God blessed my husband and me with the gifts and charisms needed to bring these young souls back to Him. We parents struggle. We worry. We wonder how our kids will turn out. We wonder if we have what it takes to get through this season of life or all of life.
In blessing us with our children, God simultaneously assures us, "I have what it takes," because He placed these particular children in our care. The graces we need to handle the brilliant mind, the will of iron, the special needs and the attention- seekers are free for the asking, if only we invite the Author of Life into our parenting. By doing so, we can and will give our kids enough of what they need.
Sure we're imperfect, but so was St. Joseph, and Jesus turned out all right. St. Joseph himself is a strong beacon of hope for the rest of us imperfect parents. He was chosen, and to be chosen for the task is to be equipped with the graces to do it.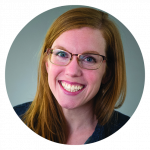 Katie Sciba is a national speaker and Catholic Press Award- winning columnist. Katie and her husband, Andrew, have been married for 11 years and are blessed with six children.
This article appeared in the March 2021 edition of The Catholic Telegraph Magazine. For your complimentary subscription, click here.