Job Opening: La Salle High School Principal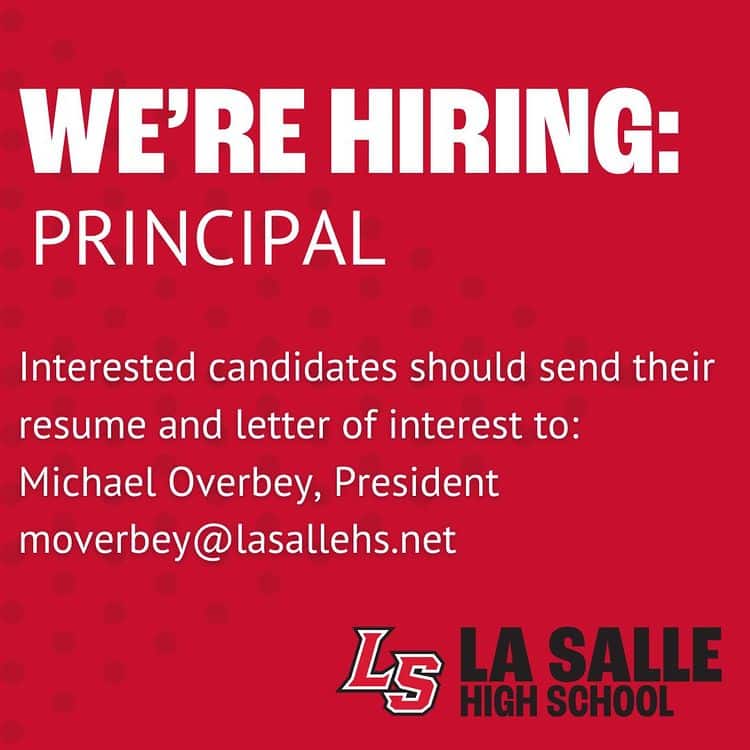 lasallepride We are seeking a Principal to serve as the educational leader of the La Salle High School.  The Principal will lead the educational vision and direction of the school, overseeing the development and delivery of curriculum, student services, guidance and athletics and will uphold the quality of the school's Catholic identity.
Interested candidates should email Mike Overbey, President at [email protected].