Jubilarians 2018: Ursulines of Brown County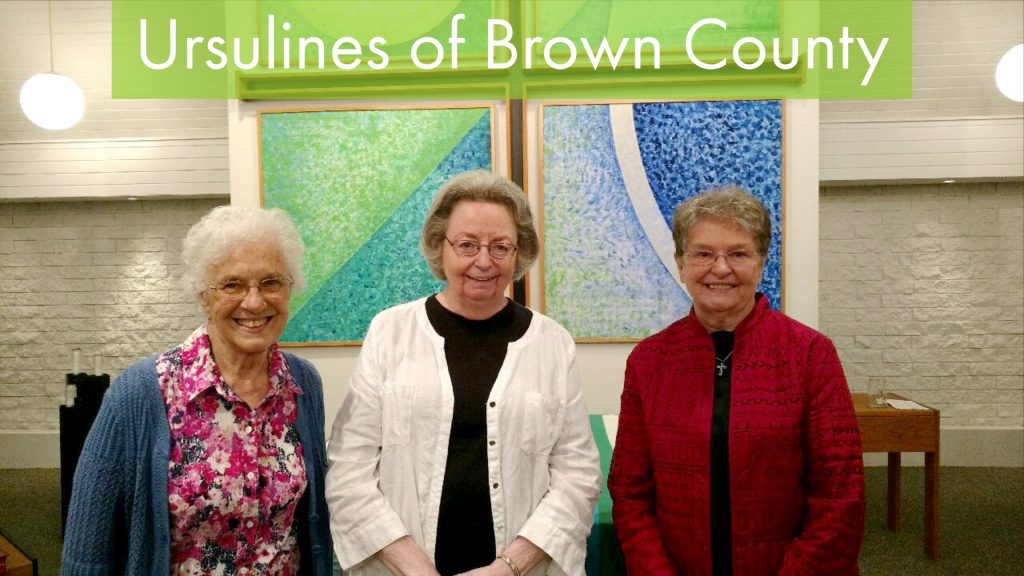 60 Years
Sr. Jeanette Johnson, OSU
For over 47 years Sr. Jeanette was an elementary school teacher that included St. Vivian Finneytown, St Henry in Cincinnati and St. Louis in Owensville. During those years she also taught religious education in various parish in the St. Martin Deanery area. In 1975 she helped a refugee Vietnamese family become acclimated to the United States. She now resides in Fayetteville, Ohio and spends her time assisting the Ursulines who are residing at Mt. Notre Dame assisted living and health care center in Cincinnati.
Sr. Lawrence Sickman, OSU
Sr. Lawrence worked for the Archdiocese in religious education. Eleven years were spent ad Regional Director in the Dayton area. Seventeen years were spent in elementary education as an elementary school principal. In earlier years she taught four years at Ursuline Academy Cincinnati teaching Home Economics and also taught at the former School of the Brown County Ursulines in St. Martin, Ohio. Presently Sr. Lawrence is ministering three days a week at Our Lady of the Holy Spirit Center in Norwood where she finds the work challenging and interesting.
Sr. Nancy Vollman, OSU
Sr. Nancy began her ministry as a teacher that included Ursuline Academy and St. Peter in Dayton. She also served as principal at St. Henry School in Cincinnati. Sr. Nancy continued her service as part of the Administrative Team and Counselor at Chatfield College before becoming a Counselor at Catholic Social Services in Covington, Kentucky. For the past 25 years she has been a spiritual director and given numerous directed retreats. In addition, Sr. Nancy was director of formation. She served as a community Counsel member as well as Superior General for 12 years. She continues to do spiritual direction.