La Salle High School names head wrestling coach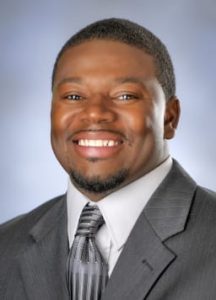 La Salle High School is excited to announce their new head wrestling coach, Rico Hill. He begins his head coaching role after being an assistant at La Salle. He has additional previous coaching experiences at Lakota East High School and Liberty Junior High School. Hill also served as the interim head wrestling coach at Mount Saint Joseph University.
"I am very excited to lead the La Salle wrestling program and the future generation of Lancers," Hill said. "The opportunity to grow and maintain the Lancer wrestling program as one of the elite programs in the state of Ohio and the nation is the ultimate goal."
Coach Hill is a former two-time state qualifier and placed 4th in 1996 at the state meet. He was a four-year varsity letter winner at Mount Saint Joseph University, three-time NCAA/NAIA Wrestling National Qualifier, two-time NCAA Scholar-Academic All American and the first-ever Collegiate Wrestling All American at Mount Saint Joseph in 1998. Coach Hill was a member of the football team while at Mount Saint Joseph University and was inducted into the Mount Saint Joseph Hall of Fame in 2015.
"I am very excited to bring Rico back to our La Salle community as the new head wrestling coach," Athletic Director Brian Meyer shared. "Coach Hill has valuable knowledge and experience that he can't wait to pass along to our current group of wrestlers, the large group of incoming freshmen and all future Lancer wrestlers. He has a great plan to continue the strong tradition of Lancer wrestling."
"Given the opportunity to be a part of a great learning environment and to continue the mission of having all students in the program reach their full potential in body, mind and spirit is a great intrinsic feeling," Hill added. "I hope that my services as the head wrestling coach of La Salle High School can do just that."
"He has established himself as a great relationship builder with young men and families in the greater Cincinnati wrestling community," Meyer continued. "I look forward to seeing him grow the program and building on the storied success of the Lancer wrestling."
Professionally, Coach Hill is a Physical Education and Health teacher at Liberty Junior High School in the Lakota Local School District. He currently resides on the west side of Cincinnati.