Little Lil
202305 – little li fan template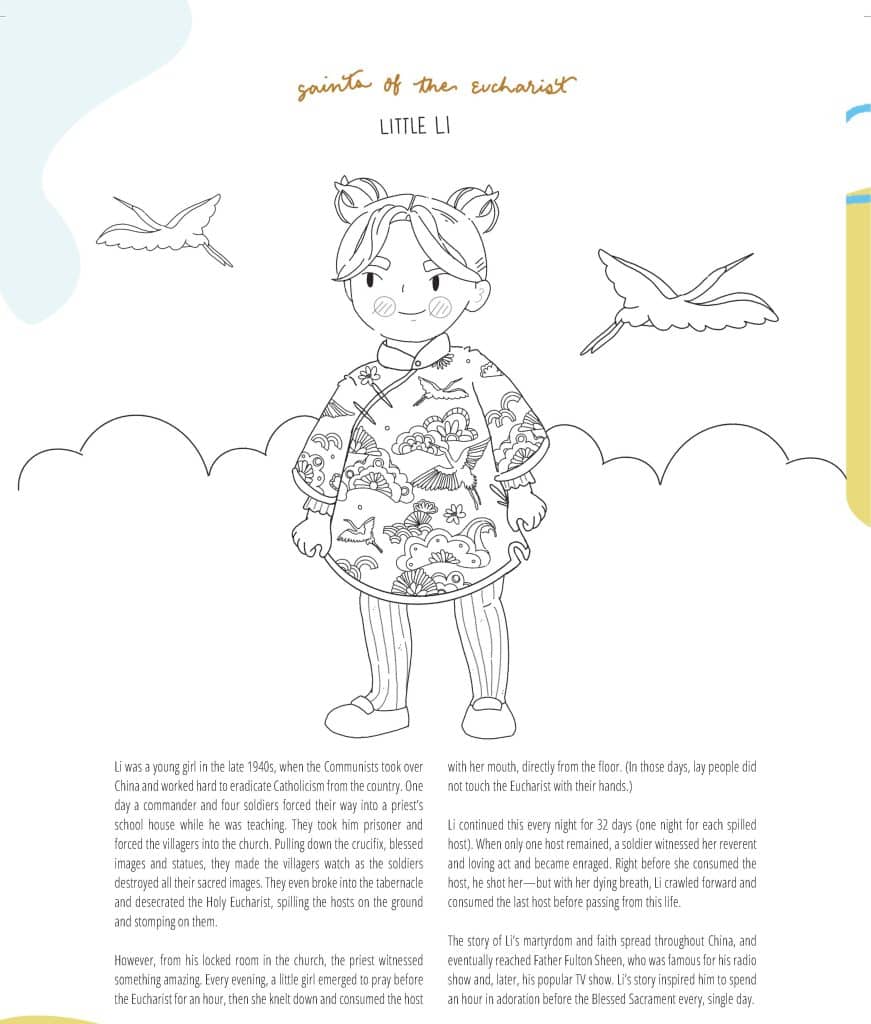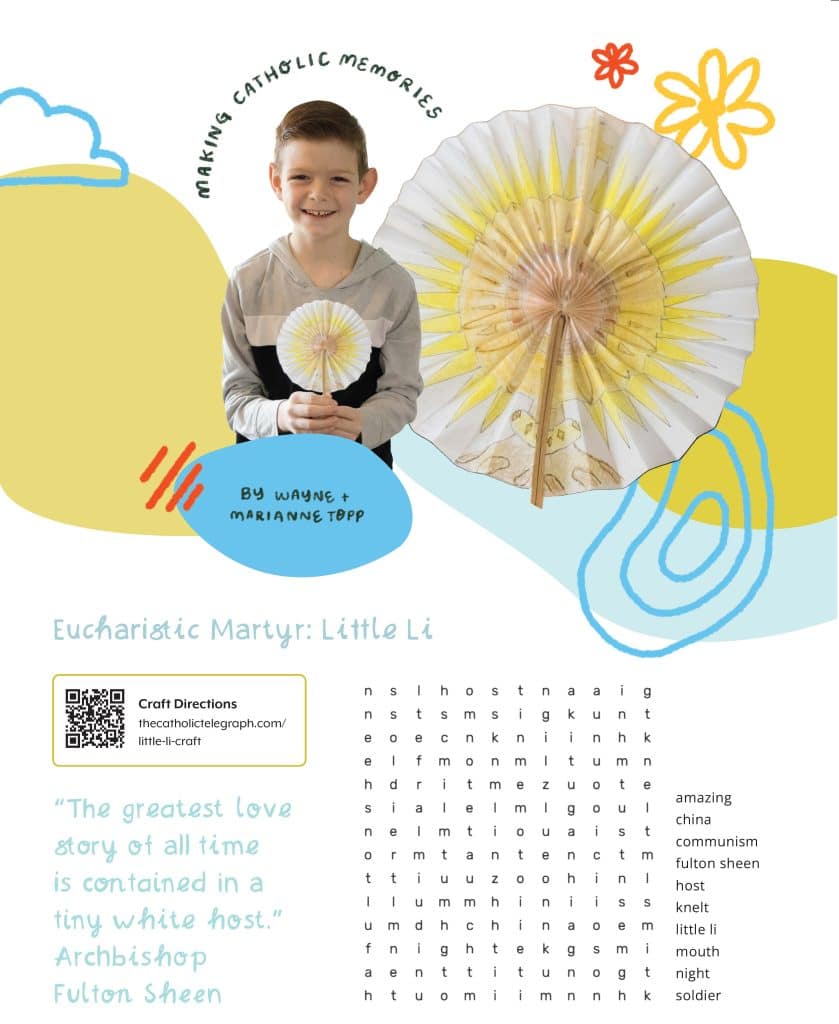 Little Li's Monstrance Fan
#MakingCatholicMemories
Little Li is an unknown child martyr from China who was killed by a communist soldier while trying to receive Holy Communion. After Communist soldiers desecrated her church and scattered the tabernacle's Holy Eucharist on the sanctuary floor, this young, Chinese girl risked her life every day by sneaking back into the church to kneel and receive the Eucharist off the floor.
This simple Chinese fan craft will allow your children to carry an image of our Eucharistic Lord with them everywhere they go.
Supplies:
Two popsicle sticks
White school glue (or glue stick)
Crayons or colored pencils
White (or neutral colored) thread (or twine)
One small rubber band
Little Li Monstrance Fan Template
Directions:
Print template on plain white paper, then cut in half widthwise along the dashed line.
Color the template. (Use any colors, but note that each section is labeled according to the space's purpose in the final product.)
Accordion-fold each half of the template widthwise into 16 equal segments. It's easiest to first fold the sheet in half, then fold each half into half, then fold each quarter in half (creating 8 equal sections).
Next, unfold all folds and begin folding each eighth in half from the bottom of the vertically aligned paper. The first and last folds should leave the drawing on the inside of the fold.
With the CROSS on the opposite end from the MONSTRANCE BASE, glue the template's two halves together to create a longer accordion.
Tie thread around the center of the glued accordion.
Using glue, attach the two popsicle sticks to each half of the MONSTRANCE BASE, leaving about a ¼" on each side of the thread at the center of the accordion.
Apply a thin line of glue to the back of the accordion's CROSS end, and fold the accordion in half at the thread to glue the CROSS pieces together.
Use a rubber band to hold the accordion in its folded position while the glue dries.
After a minute or so, remove the rubber band from one popsicle stick and open the fan, bringing the popsicle sticks back together, then admire your monstrance.
Reattach the rubber band to the second popsicle stick to keep the fan open.