Local Catholic runs historic theater in accordance with faith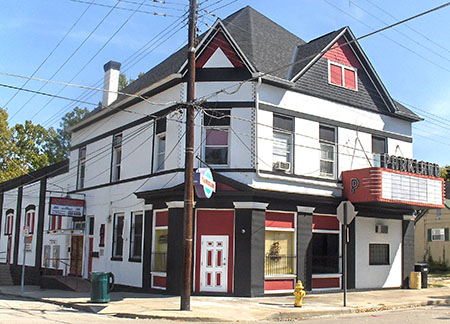 By John Stegeman
The Catholic Telegraph 
For more than 50 years, members of Ed Miller's family have run the historic Parkland Theatre in Sayler Park. Miller's personal ownership stake began in 1998 and ever since, his faith as a Roman Catholic has informed each business decision he's made.
Step one, said Miller, was refusing to show R rated movies.
"I can't be making money off bad films," he said. "That's not part of our faith. From there I started working with Ignatius Press and the next thing you know I'm showing saint movies."
Among the saintly films shown at the Parkland in recent years were The 13th Day (story of Fatima), For Greater Glory, John Paul II, Father Bosco, Padre Pio and more. The saint films don't usually sell out, Miller said, but they are well attended.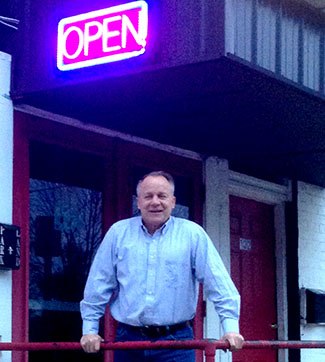 In more recent years, the Parkland has served as host to presentations by priests on a variety of topics at no charge, nearly filling the 80 leather seats of the theatre to listen to the speakers and watch Powerpoint presentations on the big screen.
Miller, a parishioner at Sacred Heart in Camp Washington, said the progression was part of his own deepening of faith. Miller is an active member of Una Voce, a lay organization faithful to the magisterium that promotes the Mass in the Extraordinary Form.
Over time, the Parkland's following has grown and Miller now promotes some of his Catholic and faith-based events via email in addition to using social media and the Parkland website. A glance at the Parkland's schedule of events online often shows times blocked out for "Private Church Function."
The theatre was built in 1881 as a vaudeville house and was converted into a venue for silent movies in the 1920s. The single-screen theatre has a long history and, when Miller became involved in 1998, the place was showing its age. After he became full owner in 2005, Miller worked hard to update the facility.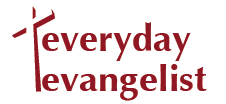 "Visually in the last five years the whole building, from the outside to inside has been totally gutted," said Miller. The building has been repainted, the marquee restored, state-of-the-art seating and sound have been installed and recently Miller upgraded projection to digital.
Bev Eiding, author of a pair of books on Sayler Park and secretary of the Sayler Park Historical Society, said Miller's ownership of the Parkland has been beneficial to the community.
"I know Ed Miller and I really think he has really put out a lot of energy to make the theatre business a go for years," Eiding said. "The building could be an eye sore, but is not.  Sayler Park is proud of what Ed Miller has done to better the community."
Eiding added that not showing R-rated films is a sign of Miller's commitment to providing the community with wholesome entertainment.
"This continues the tradition of giving to the community which brings to community together, and which is a hard thing to do in the world we are in today," she said. "Showing no R-rated shows is a huge risk, but it is working."
The Parkland is open on weekends, usually showing two films. Previously an "intermediate-run" theater, the Parkland is transitioning to first-run this month. Ticket prices for first-run films will be $6, and most concessions will remain just $1.
Late November offerings at the Parkland included "When the Game Stands Tall" and "Guardians of the Galaxy," along with special showings of the "Wizard of Oz" (1939) and "Willy Wonka and the Chocolate Factory" (1971). Miller said feedback from patrons often drives his film selection and sometimes he might just offer a film at no cost.
"I do a lot of movies for free," Miller said. "On the website I'll just go ahead and decide its a feast day of some saint and I'll go ahead and do a movie."
Miller also does free shows for Christmas with gifts for the children who attend. He's played "Jack Frost," "It's a Wonderful Life" and the "Santa Claus" movies starring Tim Allen in previous years.
The Parkland hosts private parties for movies, live sporting events, laser light shows and more.
"Once people come to my theatre, they don't go back to the other places," he said.
The theater is located at 6550 Parkland Ave. in Cincinnati.
This Everyday Evangelist feature originally appeared in the January 2015 print edition of The Catholic Telegraph.