Quilt maker supports well being of unborn infants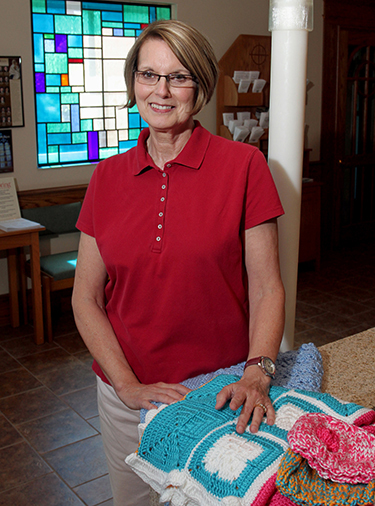 By Walt Schaefer
For The Catholic Telegraph
From a parish of 700 families, Linda Schaefer found 176 people willing to work for the well-being of unborn infants through the Community Pregnancy Center in downtown Middletown.
Schaefer has become the liaison between the center and Our Lady of Sorrows Parish in Monroe. The 176 parishioners in one way or another provide the wherewithal to supply quilts, blankets, crocheted booties and hats to the Middletown agency.
In the past year, the pregnancy center served between 1,400 and 1,800 pregnant clients, ranging in age from 12 to 52.
"I knew the pregnancy center was always asking for quilts from area quote guilds. I belong to quilt guilds. I make charity baby quilt for two quilt guilds — the Buckeye Blossom Quilt Guild in Middletown and the Peacemakers Guild in Oxford," Schaefer said.
"I knew some women here at Our Lady of Sorrows like to sew. I decided to organize it and get it together as my Project in Ministry, a requirement for me to complete my Certificate in Lay Ministry" at the Athenaeum of Ohio, the archdiocese's seminary and graduate school of theology in Mount Washington.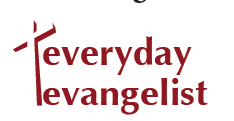 "I ran the idea past my team at Our Lady of Sorrows and they said, 'We'd love doing that.' They took the ball and ran with it. These are long-term members of our parish. They told someone, someone told someone else, and lo and behold, I watched the project grow and people work together," Schaefer said.
The project involves a core team of about seven parishioners who quilt, 10 to 12 others who crochet and many more who have donated money to purchase fabric, flannel, yarn and other goods required to make quilts, blankets, booties and hats. Other volunteers support the project with their time and others with talents, Schaefer said. Prayer cards were distributed. A display board was set up where parishioners could sign up to contribute anything from their sewing skills to their prayers.
Several other area churches also provide support to the pregnancy center. Fulfilling the center's needs is an area-wide effort.
"Through this project I initiated a team to help me do things," Schaefer said. "They do parenting classes at the pregnancy center to support the moms of kids from newborns to age five. The center gives our homemade quilts and blankets and other gifts to the moms for coming in and participating in the parenting classes," Schaefer said.
"I want it understood though, that all of these people at Our Lady of Sorrows are involved. There are men involved, kids involved, teenagers involved — everybody," Schaefer said.
The project is far from a one-time effort. It is a year-round job to keep the center supplied. Special efforts are completed in conjunction with key national pro-life  efforts — Right to Life Month (January) and Respect Life Month (October), Schaefer explained.
"The Community Pregnancy Center has benefited greatly from Linda Schaefer's work and the numerous donations from the parishioners of Our Lady of Sorrows," said Candice Keller, center director.
"The young girls who receive the hand-made, donated baby items will most likely never see the donors. The donors will probably never meet each girl they have helped at her time of crisis. But God has orchestrated this meeting of need versus charity and in His typical manner, He 'doeth all things well.'"
"We are deeply grateful for this project and the effect is has had on the lives of the innocent unborn, as well as their mothers." Keller said.  "We could never do what we do without the work of people like Linda Schaefer and her crew. It takes ordinary people to do extraordinary things. Only eternity will reveal the depth to which this gift of love has changed a young girl's life or the life of her child," she said.
"Praise be to God and God bless Our Lady of Sorrows."
This Everyday Evangelist feature originally appeared in the October 2014 print edition of The Catholic Telegraph.