Local Elementary School Announces Appointment of New Principal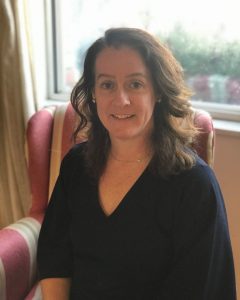 Liberty Township, OH – Mother Teresa Catholic Elementary School (MTCES) announced the appointment of Mrs. Aideen Briggs as the next Principal, President, and CEO of the school effective July 1, 2019. Mrs. Briggs succeeds Sister Anne Schulz, C.PP.S., who will retire after serving as Principal and CEO since MTCES' inception in 1998.
The extensive search process began about one year ago with the formation of a search committee. After conducting multiple community sensing sessions and narrowing the applicant pool to 50 candidates, the committee selected Mrs. Briggs.
Mrs. Briggs earned a Master's in Educational Leadership from Concordia University in Chicago, a Master's in Curriculum and Instruction from Harvard University Graduate School of Education in Cambridge, and a Bachelor of Arts in English from Lafayette College in Easton. She taught at Mount Notre Dame High School for 17 years and began her path to administration as the school's English Department Chair from 2008-2016. Fort the past two-and-a-half years, she has been a K-8 principal at St. Nicholas Academy in Reading, Ohio.
Mrs. Briggs, who taught a few MTCES alumnae at Mount Notre Dame, is looking forward to joining the MTCES community because she is "impressed with the school's history and spirit of volunteerism." "I look forward to getting to know everyone and continuing the tradition of student body morning prayer," said Mrs. Briggs.
The sixth of seven children, Mrs. Briggs was raised in Philadelphia. She and her husband, Payson, have two sons and a daughter.
---
MTCES, a 2018 Blue Ribbon School of Excellence, is one of only three independent, private Catholic elementary schools in the Archdiocese of Cincinnati. A group of 20 families, concerned about the unavailability of Catholic education opportunities in the Butler-Warren, Ohio region, founded the school in 1998. MTCES has built a permanent home on a 25-acre campus in Liberty Township. The state-of-the-art facility opened a new academic wing in the 2016-17 school year, and currently serves 535 students. MTCES will host an Open House event for prospective families on January 27, 2019, from 2:00-5:00 p.m.