Making Catholic Memories: St. Dorothy Baskets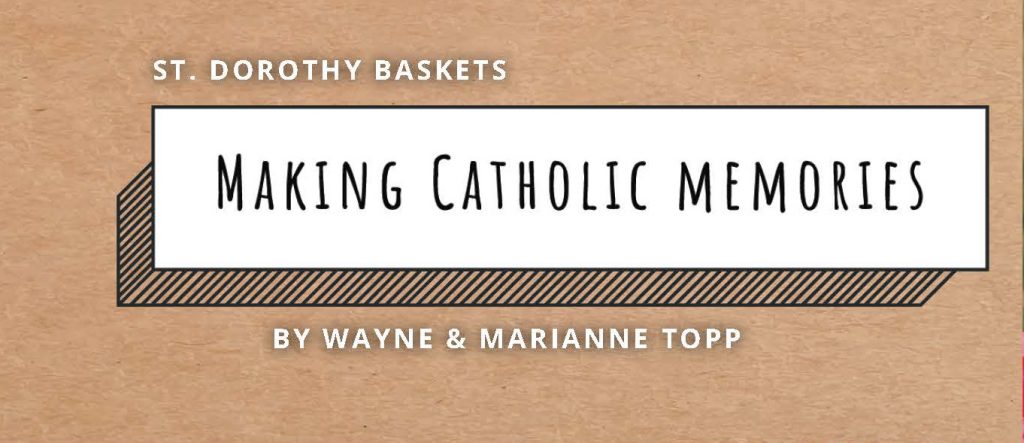 A few years ago, we had the opportunity to enjoy a weekend away in St. Louis without our children. We almost didn't know what to do with ourselves! It was great to see all the sites, but the one that stood out the most for us was the immense and awe-inspiring Cathedral Basilica of St. Louis. While we were there, we decided to pick up a couple of small gifts for our children. One of those gifts was a book called Heroines of God that we gave to our 8-year-old daughter – and she devoured it!
Every day she carried the book around our house as she read the one-page stories of all the saints over and over again. She began drawing pictures of those saints for her siblings. She even memorized their feast days and, today, two years later, the book is nearly in pieces. One of her favorite stories in the book is the beautiful tale of the young St. Dorothy, whose feast we celebrate on Feb. 6.
Dorothy was a young woman when Theophilus, a pagan lawyer, asked for her hand in marriage. She denied him because she had already given her heart to Jesus Christ. This made Theophilus extremely angry and he decided to turn her over to the governor for her Christian faith. For this she would have to stand trial.
When the governor asked her to deny her Christian faith or die, Dorothy responded, "Be it so; then the sooner I shall stand in the presence of Him, whom I most desire to behold." Upon further questioning she added, "By His side are eternal joys, and in His garden grow celestial fruits and roses that never fade!"
Because of her response, the governor ordered her to be killed the next day. As she awaited her execution, Theophilus jeered at her and told her, "When you get to paradise, send me some of those apples and roses from your bridegroom's garden." She promised that she would and that afternoon she was beheaded.
Three days later, while it was still the middle of winter, an angel carrying a basket with three freshly picked apples and three fresh-cut roses arrived at Theophilus's doorstep. After taking one bite of the apples, Theophilus immediately converted and soon died a martyr himself. It's no wonder St. Dorothy is one of our daughter's favorite saints!
St. Dorothy's steadfast devotion and love for Jesus Christ, her courage in the face of imminent death and her great hope in salvation are all reasons we should ask for her intercession. To commemorate her feast, we make our own baskets of apples and roses to be hung on our walls or handed to our friends who have never heard her story.
May these simple baskets remind us to love Jesus Christ with singular devotion and to never lose hope in the heavenly paradise that awaits.
This article appeared in the February 2021 edition of The Catholic Telegraph Magazine. For your complimentary subscription, click here.