Mount St. Joseph University names seventh president
Mount St. Joseph University, a Catholic university located in Cincinnati, announced Monday the selection of the school's seventh president.
The new president, H. James Williams, will take over for interim president Joel Thierstein, who led the school during the search and following the resignation of previous president Tony Aretz. Aretz served as president for seven years.
The press release in full is seen below.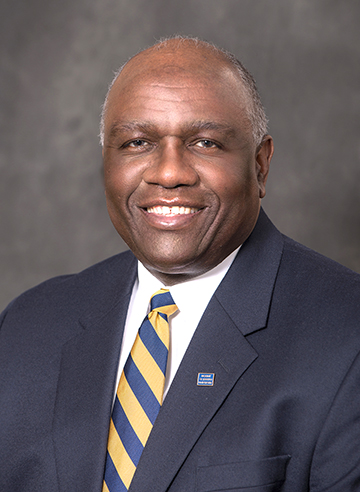 FOR IMMEDIATE RELEASE:
The Board of Trustees of Mount St. Joseph University today announced the appointment of H. James Williams, Ph.D., J.D., MBA, LL.M., as the seventh president of the Mount. He will officially assume this role on March 15, 2016.
"I am deeply honored to be selected as the Mount's seventh president," Williams said. "I look forward to honoring the heritage of the Sisters of Charity and the Catholic tradition of freedom of intellectual inquiry that has been integral to the culture of teaching and learning at the Mount. My wife, Carole, and I are excited to serve the Mount St. Joseph University family as well as the business and broader communities in Cincinnati and throughout the region."
Dr. Williams was selected following a nine-month national search conducted by a committee representing the Mount's board of trustees, faculty, staff, students, alumni, and business leaders, who thoroughly assessed a strong pool of candidates for the Presidency of the Mount.
"The presidential search process was conducted with the highest integrity to find the best candidate," said John Young, board chairman of the Mount's Board of Trustees. "Dr. Williams is a leader, an academic, and an entrepreneur with a broad professional background in law and accounting, as well as a deep understanding of higher education as a faculty member and administrator. We are honored to have as our new president a leader who embodies integrity and whose career has been marked by the highest of ethical standards."
"On behalf of the Sisters of Charity of Cincinnati, I welcome Dr. Williams as President of Mount St. Joseph University," said Joan Cook, SC, president of the Sisters of Charity. "Dr. Williams brings a solid background in academic leadership; a commitment to the mission, vision and values of the Sisters of Charity; and an appreciation for the history and heritage of Mount St. Joseph University."
About the President-Elect
Dr. Williams is a noted scholar, professor, and former president of Fisk University and served as dean of several business schools, including the Seidman College of Business at Grand Valley State University, North Carolina Central University and Delaware State University. He also held faculty positions at various institutions, including the University of Notre Dame and Georgetown University. He also worked in the public accounting and legal professions as a CPA and as a corporate and tax attorney.
Dr. Williams holds several degrees, including a Ph.D. in accounting (University of Georgia), an MBA in accounting (University of Wisconsin), and two law degrees (Georgetown University Law Center). He is a certified public accountant and certified management accountant.
During his career, Dr. Williams received recognition for his outstanding teaching at Georgetown University and received three "Teacher of the Year Awards" at Florida A&M University and Texas Southern University. He has been honored with a number of community service recognitions and awards including the Michigan Chronicle's "Men of Excellence" award, and the HBCU's "Annual Living Legends" award. His research has been widely published in scholarly journals, including Accounting and Finance, Issues in Accounting Education, and The Journal of Accountancy.
Dr. Williams serves on the Board of Directors of Community Health Systems, Inc. and the Middle Tennessee Council of Boy Scouts of America. He also serves on the Barefoot Republic Camp & Retreat Center Board of Advisors and the Education Advisory Council of the National Museum of African American Music. While at Fisk University, he served on the Boards of Nashville Public Radio, Fifth Third Bank (Tennessee), the United Negro College Fund, and the National Association of Independent Colleges and Universities.
Dr. Williams is originally from Winston Salem, North Carolina. He is married to Carole Campbell Williams, also a CPA, and has two adult children.
Mount St. Joseph University is an undergraduate and graduate Catholic university that provides an interdisciplinary liberal arts and professional curriculum emphasizing values, service and social responsibility.