Elder High School announces Kurt Ruffing as new principal
Elder High School held a special event Monday afternoon to announce the school's newest principal, Kurt Ruffing. Ruffing will replace Tom Otten who has served as principal for the last 19 years.
The Archdiocese of Cincinnati distributed the following release in concert with the announcement.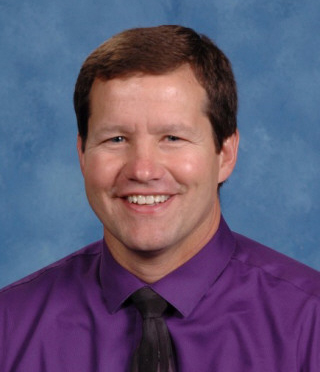 The Elder Board of Trustees is pleased to announce that Archbishop Dennis M. Schnurr has approved the selection of Mr. Kurt Ruffing as the next Principal of Elder High School. Mr. Ruffing will assume the duties of Principal in July 2016 following the retirement of long-time Principal, Mr. Tom Otten.
Mr. Ruffing, a 1981 graduate of Elder, has been employed at the school for the past thirty years, serving most recently as assistant Principal and Dean of Students, including additional responsibilities for finance, facilities, and safety. As an active member of the faculty, Kurt teaches calculus and has coached wresting and baseball. Kurt is married to Tara (O'Toole) and they have four children: Ryan, Mollie, Nicole, and Megan. Ruffing earned his undergraduate degree at Miami University (Oxford) followed by a Master's degree in administration at Xavier University.
Mr. Ruffing's exemplary qualifications were clearly evident throughout the selection process said Nick Hahn, Vice Chair of the Board and head of the selection committee. In making its selection, the Board of Trustees praised Mr. Ruffing for his dedication to preserving and advancing the Catholic identify of Elder as well as his commitment to community leadership throughout Price Hill and the entire Cincinnati area.
Board Chair, Dan Averbeck, commented that the alumni and friends of Elder can be confident in Kurt's dedication to respecting the tradition of Altiora while introducing innovative approaches to an Elder education that continues to lead young men in the spirit of service that lasts a lifetime.