Nebraska monsignor appointed new Bishop of Grand Island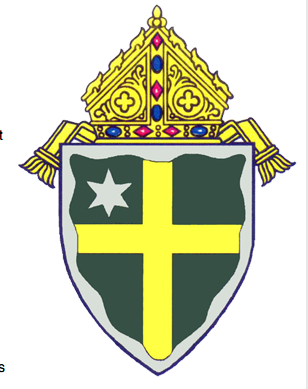 CNA/EWTN News
Pope Francis on Wednesday appointed Monsignor Joseph Hanefeldt, a priest of the Omaha archdiocese and a Nebraska native, as the eighth Bishop of Grand Island, which serves Catholics in central and western Nebraska.
"In appointing Monsignor Hanefeldt as Bishop of the Diocese of Grand Island, Pope Francis is sending the diocese an experienced pastor and a respected spiritual guide," Archbishop George Lucas of Omaha  said Jan. 14.
"As the priests and people of the diocese come to know their new bishop, they will appreciate his many gifts and generous spirit, as we already do in the Archdiocese of Omaha."
Msgr. Hanefeldt was born in Creighton, Nebraska, a town of nearly 1,200 located 130 miles northeast of Grand Island, in 1958.
He attended St. John Vianney College Seminary in St. Paul, Minnesota, to study philosophy, and studied theology and sacramental theology at the Pontifical Gregorian University and the University of St. Anselm in Rome; he was ordained a priest of the Archdiocese of Omaha in 1984.
Msgr. Hanefeldt has served in several parishes of the archdiocese, most recently Christ the King in Omaha. He has also been moederator of the Diocesan Council of Catholic Women, and head of the Pro-Life Office.
He has also served at the Pontifical North American College in Rome, where he was a spiritual director from 2007 to 2009, and director of spiritual formation from 2009 to 2012. It was while serving at the NAC that he was named a monsignor.
He is known for his concern for priestly vocations.
Msgr. Hanefeldt will be consecrated a bishop and installed during a Mass held March 19 at Grand Island's Cathedral of the Nativity of the Blessed Virgin Mary.
As Bishop of Grand Island, Msgr. Hanefeldt will be charged with the care of 54,000 Catholics in a diocese that covers 42,000 square miles. The diocese has 76 parishes and missions; 10 schools; 71 priests, both active and retired; two hospitals; and two Newman centers.
Msgr. Hanefeldt succeeds Bishop William Dendinger, who celebrated his 75th birthday in May, as Bishop of Grand Island. Bishop Dendinger had also been a priest of the Omaha archdiocese.
Posted Jan. 14, 2015